News
News
IGNITE Goes Online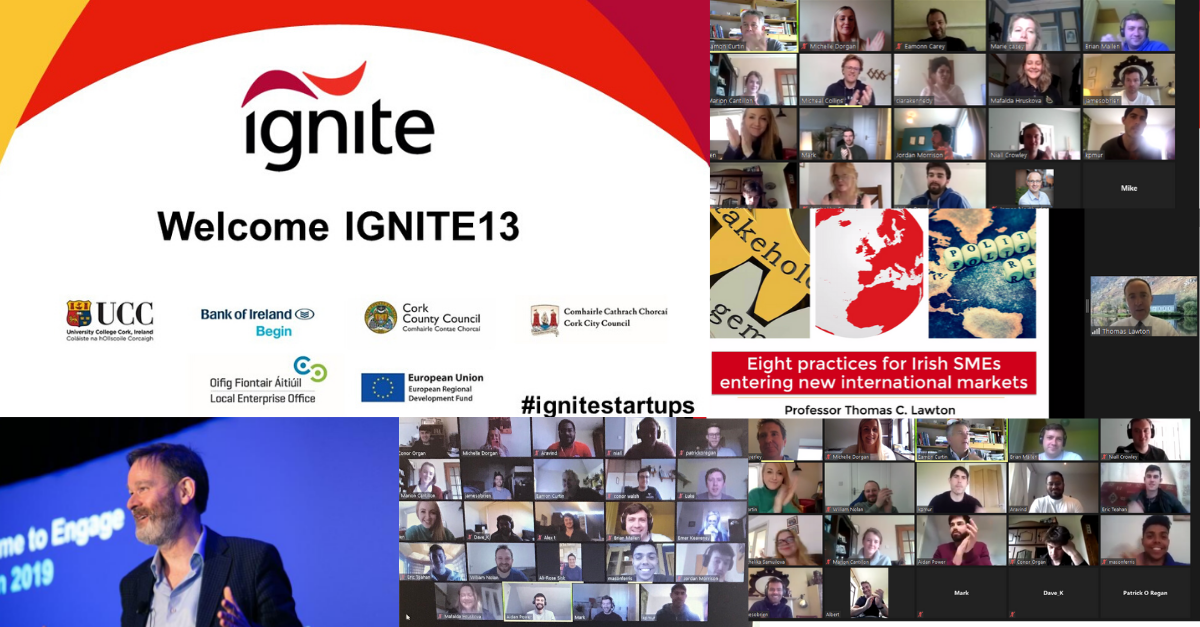 The IGNITE team reacted quickly to ensure there was no break in support for IGNITE start-ups arising from COVID-19 restrictions.
When access to the University College Cork campus was restricted on 12 March, the programme was facing into an intensive 6 week period with quarterly reviews on 30 March, a concentrated 5 day boot camp for new entrants starting 3 April and the Spring Awards & Showcase on 23 April on top of the standard weekly programme of workshops, seminars and guest speakers.
Since then the programme has delivered over 100 hours of content to support almost 30 start-up founders across three IGNITE cohorts using Microsoft Teams and Zoom. The quarterly reviews with external panellists involving pitches, Q&A and feedback were carried out using Microsoft Teams and plans are well underway for the IGNITE Spring Awards & Showcase to be broadcast live on 23 April.
IGNITE Programme Manager, Michelle Dorgan, noted: "We've worked hard to ensure that the level of interaction in workshops that we expect in a board room setting is maintained in our new virtual setting. And we've taken advantage of virtual events by involving international speakers and IGNITE alumni, things that we would not have done in a physical setting." She added: "We expect the start-ups we work with to respond quickly to overcome challenges and to take advantage of new opportunities. We must lead by example."
IGNITE Programme Director, Eamon Curtin, said: "We're pleased that we have been able to keep the programme running without missing a beat. That said, we are looking forward to getting back to UCC's Western Gateway Building in the autumn with an even better programme that combines the benefits of one to one and group interaction in our physical workspace and the flexibility and reach of our virtual workspace."