News
News
Connect To Thrive Workshop Series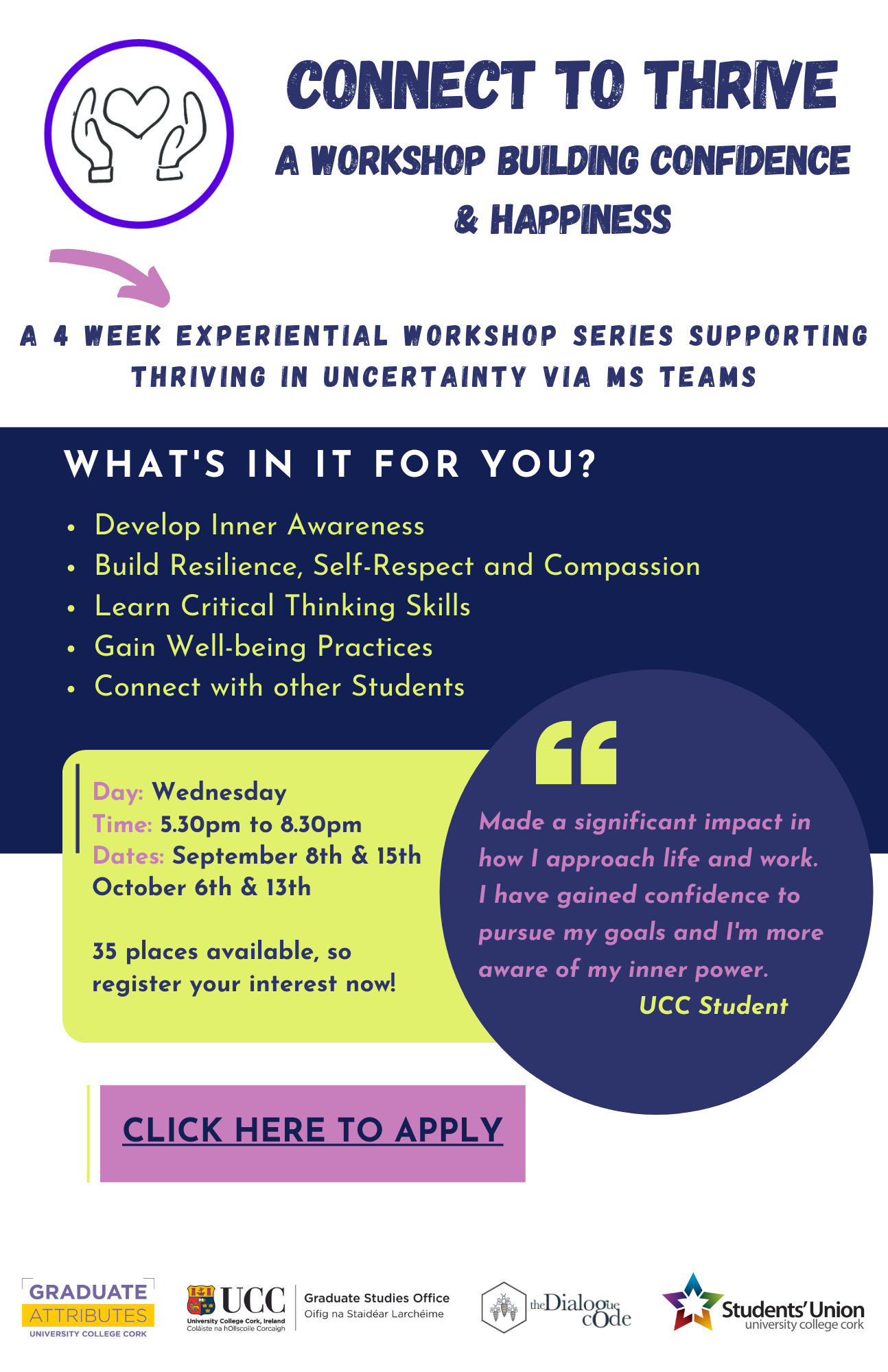 The Graduate Attributes Programme, together with the Graduate Studies Office and the Students' Union, are delighted to be able to offer a bespoke set of workshops to our Postgraduate Research student community.
This set of workshops, entitled Connect to Thrive, will be facilitated by a company called The Dialogue Code.
Connect to Thrive is a series of three-hour interactive workshops designed to build your resilience, self-compass and confidence with and within your research community peer group. The first workshop takes place this evening and will run over the next month.
For more on this story contact:
Siobhán Boyle & Maggie O' Sullivan
Graduate Attributes Programme