News Archive 2020
News Archive 2020
Politics & Society Citizenship Project Winner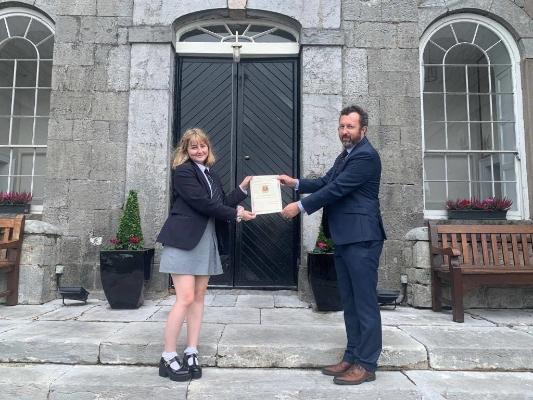 Many congratulations to Kate O'Sullivan on her award for the best Politics and Society essay in the Department of Government national competition which ran earlier this year.
Midleton College Principal Dr Edward Gash presented Kate O'Sullivan with her certificate and prize earlier this week.
Kate's P&S Teacher (Bridget O'Riordan) relayed that Kate was 'thrilled' and the school posted it on their school app and 'Friends of Midleton College' page.