News Archive 2019
News Archive 2019
The New York State Assembly Legislators visit UCC
A delegation of US Senators recently visited Cork to celebrate a long running partnership between University College Cork (UCC) and the American Irish Legislators Society of New York.
Since 2002, over 80 UCC, BSc Government and Political Science, students have interned in the offices of assembly members. The BSc Government students draft legislation, liaise with lobbyists and constituents and conduct research on behalf of their assembly members during their internship. Experiencing legislation development and politics in New York provides them with superb career enhancing skills.
This delegation included State Senators, State Assembly members, city council members, the NY city Queens County Clerk and the New York State Office of General Services Commissioner.
Welcoming them to UCC, Dr Clodagh Harris, Head of Department Government and Politics thanked all in the Assembly for providing such an excellent opportunity to the students. She singled out for the President of the Society, Assembly Member Michael Cusick, for his generosity in hosting 15 students to date. Former interns and those starting their placement next January were also in attendance.
President of UCC, Professor Patrick O'Shea stated "This long running partnership allows our students a wonderful experience and it was a delight to welcome the delegation here to Cork."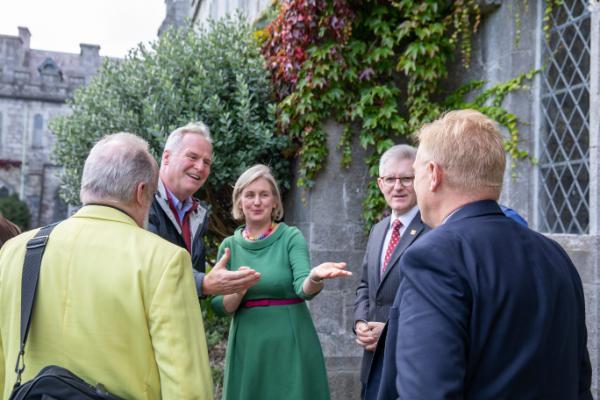 L-R: Prof. Don Ross, NYSA member, Dr Clodagh Harris, Prof. Patrick O'Shea and Prof. Chris Williams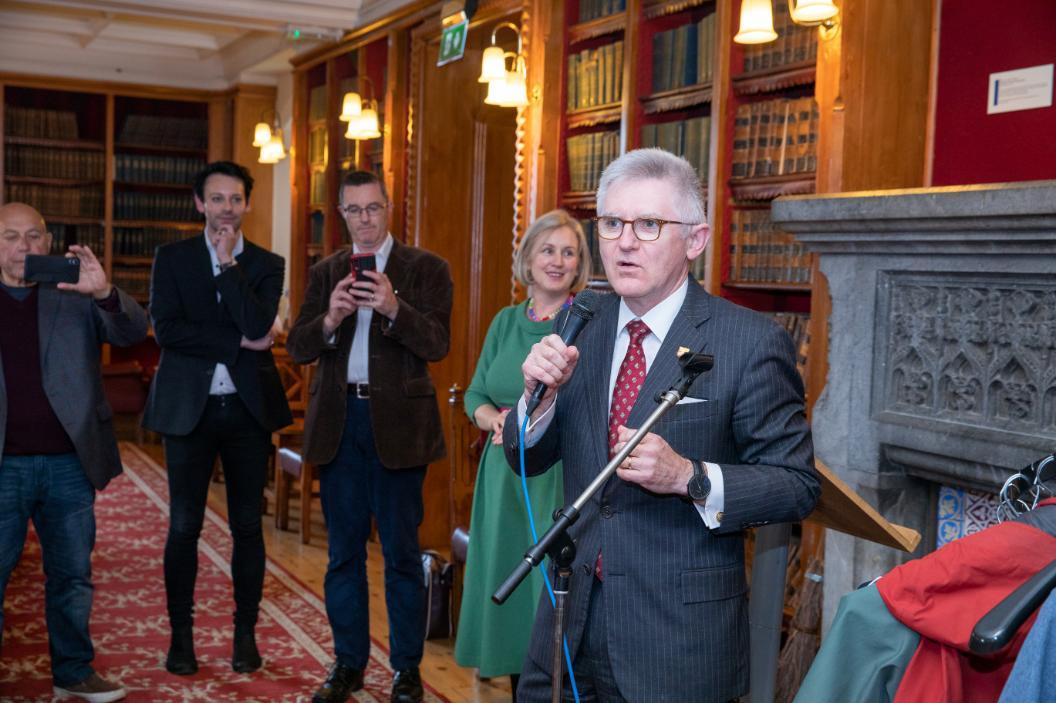 Professor Patrick O'Shea addressing guests and UCC representatives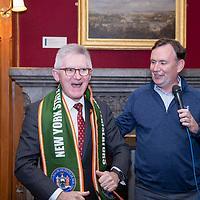 Prof. O'Shea with Mr Michael Cusick, NYSA legislator