News Archive 2018
News Archive 2018
UCC Open Day on the 13th of October 2018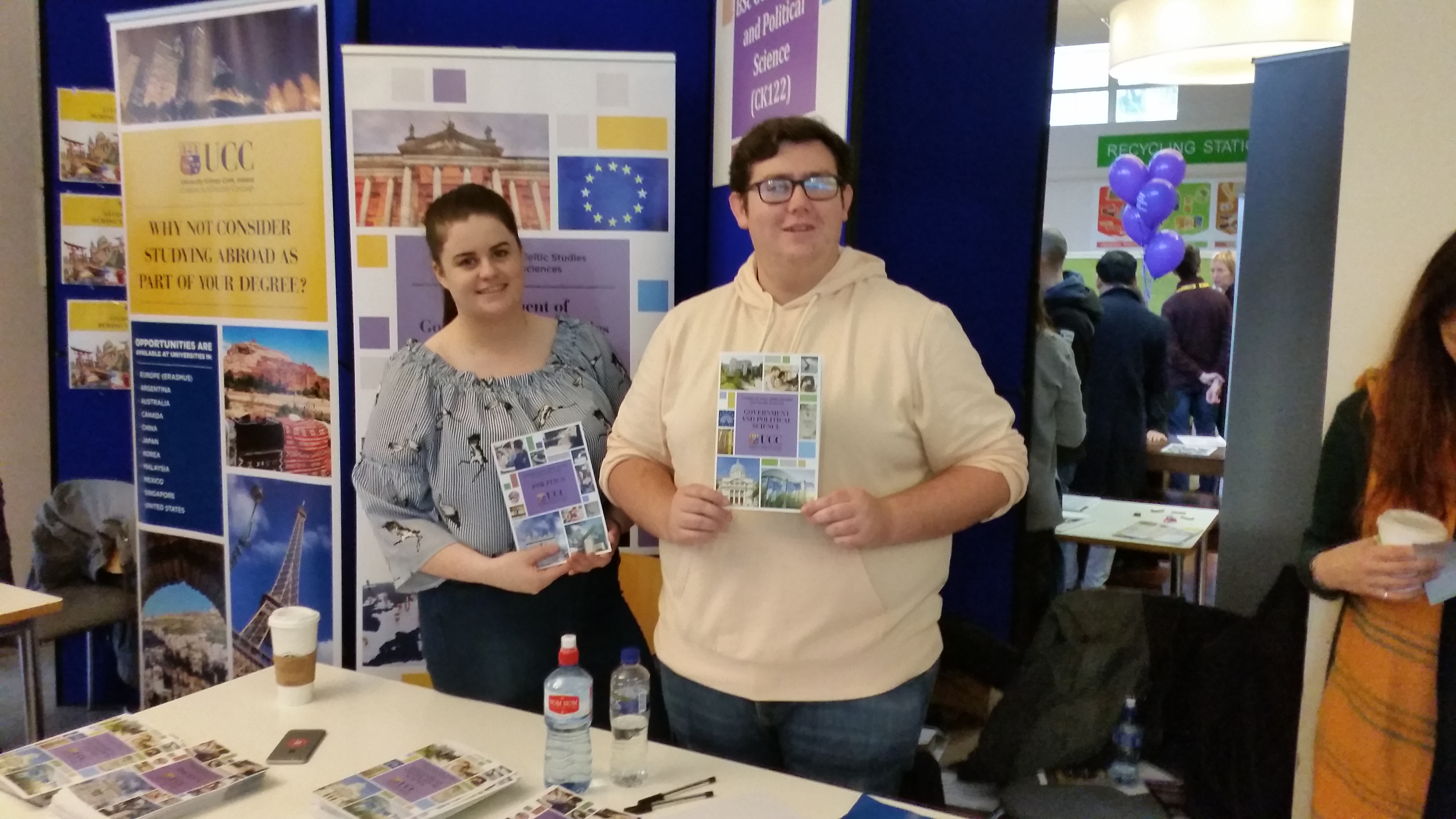 The UCC Open Day took place on Saturday the 13th of October 2018. The Department of Government and Politics stand was located in the Main Restaurant on the UCC main campus.
All College of Arts, Celtic Studies and Social Sciences departments and schools took part in the event and were represented by staff and their students.
The event was a huge success and we are looking forward welcoming a new cohort of students in September 2019.