News
News
Athena SWAN Bronze Award for the School of Food and Nutritional Sciences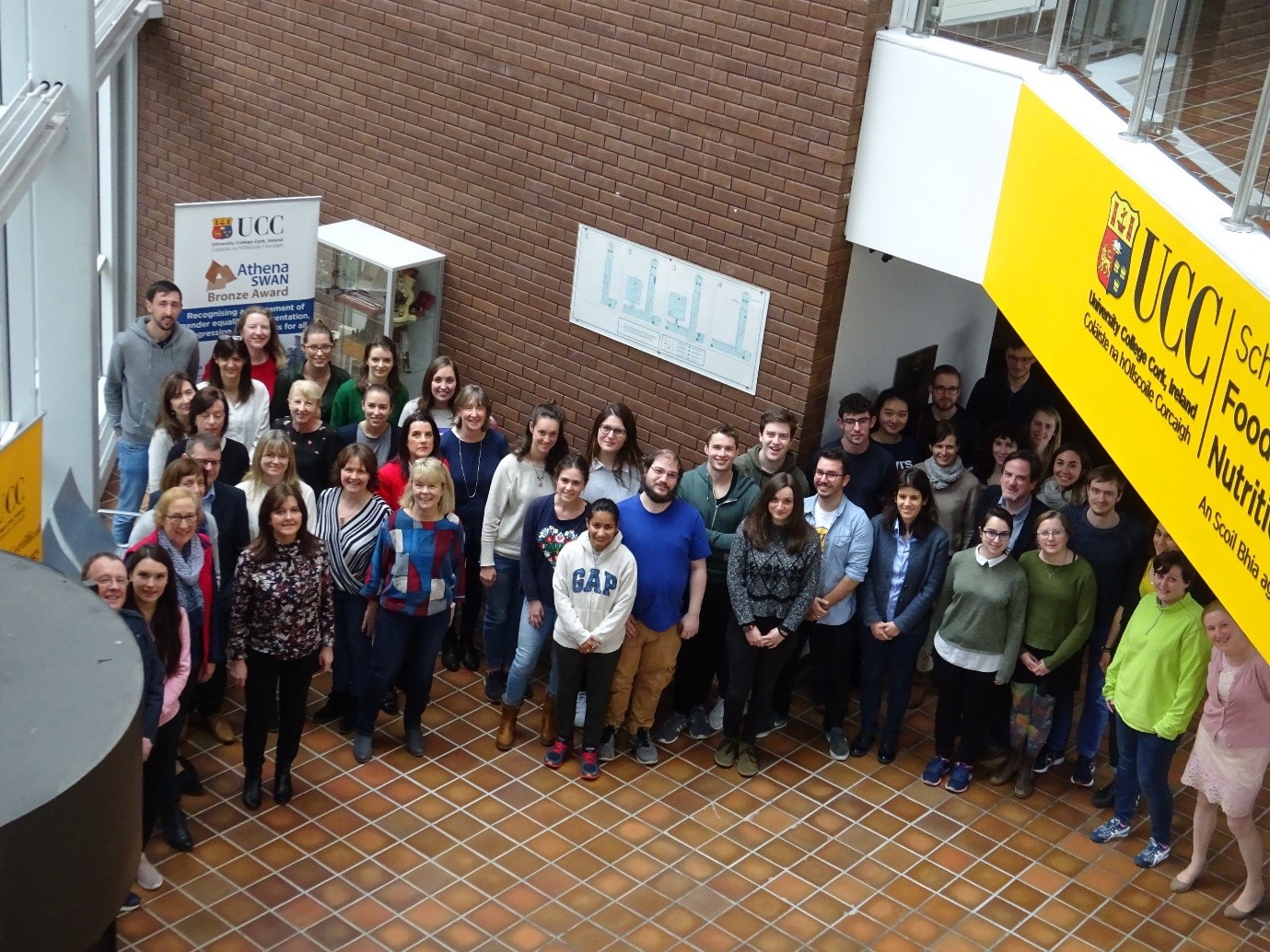 The School of Food and Nutritional Sciences is proud to announce that it has been accredited with an Athena SWAN Bronze Award in the latest round of applications
Food and Nutritional Sciences, along with Business Information Systems, are the latest recipients of the Departmental award in UCC, following the University's Institutional award in 2016.
The Food and Nutritional Sciences Athena SWAN self-assessment team, chaired by Dr Therese Uniacke-Lowe, spent over a year collecting and analysing data in order to devise an Action Plan, which will now be implemented over the next 3 years. The analysis showed that the majority of undergraduate students in the School are female, and it has a balanced researcher profile and an overall balance in staff profile. However, women are under-represented among the academic and technical staff in Food Science and Technology, and the School has no female full professor. The process identified differences in the uptake of professional training between men and women. Specific challenges facing female academic staff in particular are being addressed in a series of positive actions locally and throughout the University.
Responding to the announcement, Dr Uniacke-Lowe, Chair of the Athena SWAN Committee, commented: "I'm absolutely delighted that we were successful in getting the Bronze award: it's been a team effort and I look forward to working with the School, progressing our actions, and continuing our commitment to embedding a progressive equality-driven environment for all staff and students in Food and Nutritional Sciences."
Prof Mairead Kiely, Head of School, is delighted that Food and Nutritional Sciences has been awarded an Athena Swan Bronze and credits the hard work and dedication of the committee, particularly its Chair. She commented: "Our School stands for equality and diversity in education, training and career progress. This award demonstrates and strengthens our commitment to the Athena Swan Charter of inclusion, respect and diversity."
Advance HE's Athena SWAN Charter was established in 2005 to encourage and recognise commitment to advancing the careers of women in science, technology, engineering, maths and medicine (STEMM) employment in higher education and research. In May 2015 the charter was expanded to recognise work undertaken to address gender equality more broadly, and not just barriers to progression that affect women.