News
News
Dr. Paul Oquist, Nicaraguan Minister, visits UCC to discuss Global Green climate Fund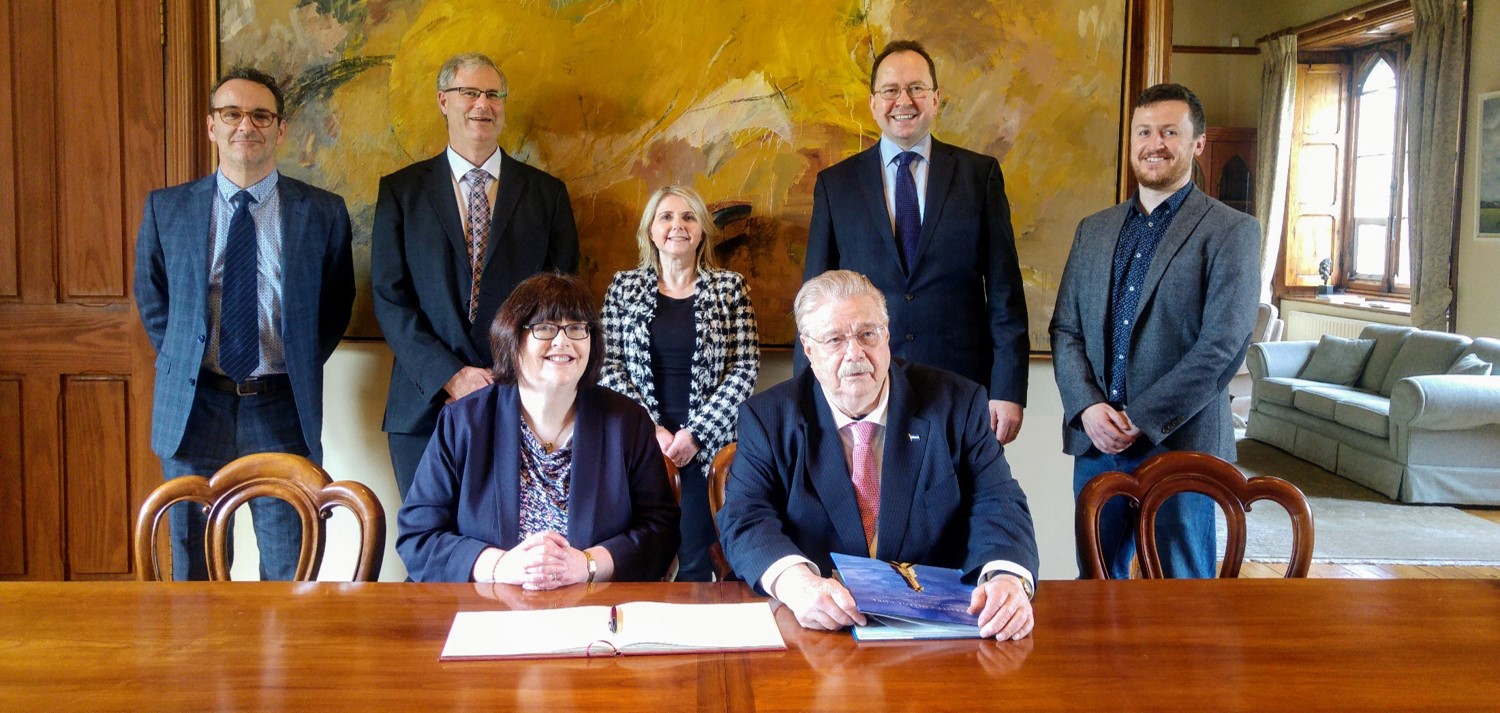 Dr Paul Oquist, Nicaraguan Minister for National Policies & Chair of UNFCCC Green Climate Funds visits UCC to discuss global green climate fund with MaREI and School of Engineering's Energy Systems Modelling team.
During this meeting Dr. Paul Oquist discussed the need to replenish the Green Climate Fund.
"This research is very useful in informing our current discussions in the Green Climate Fund Board. We have recognised that we need to move from investment levels of billions to trillions. UCC's research is very timely and valuable –the analysis confirms our thinking and provides us with new and detailed insights into who should pay and where this funding should be used."
The MaREI research results indicate that the Green Climate Fund needs to be more than $1.2 trillion per annum by 2020, i.e. more than 10 times greater than the $100 billion per annum agreed during the Paris Climate Agreement (2015).
The research carried out by MaREI researcher Dr James Glynn at the Environmental Research Institute in University College Cork, explores how the efforts to limit climate change can be shared in an equitable way regionally around the world. In particular, the research quantifies what size the Green Climate Fund replenishment in the next tranche (the period to 2020) of finance should be. The fund's purpose is to invest in adaptation and mitigation required to stabilise global temperatures in an equitable way.