News 2023
News 2023
BEES researcher presents results at Xth Hutton Symposium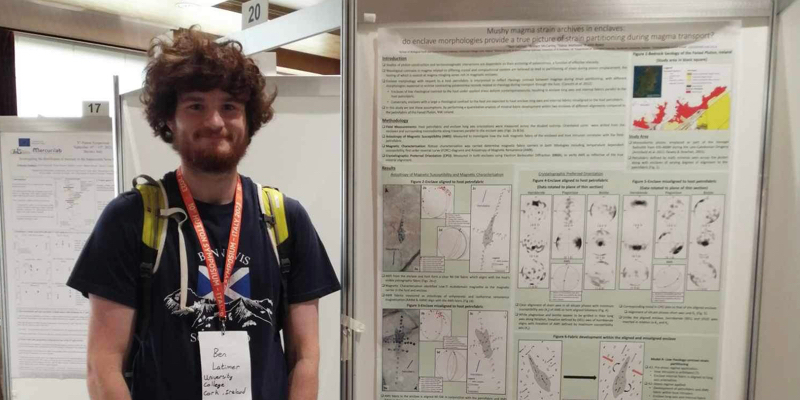 Ben Latimer (IRC-funded post-graduate) presented a poster outlining his current research at the 10th Hutton Symposium on the Origin of Granites, held in Baveno, Italy in mid September.
This conference is held every 4 years and is the foremost global forum for discussion on all aspects of the genesis of granites.
Ben is supervised by John Reavy (BEES, UCC), William McCarthy (St Andrews) and Tobias Mattson (Stockholm).