News 2014
News 2014
Plant scientists to gather in Cork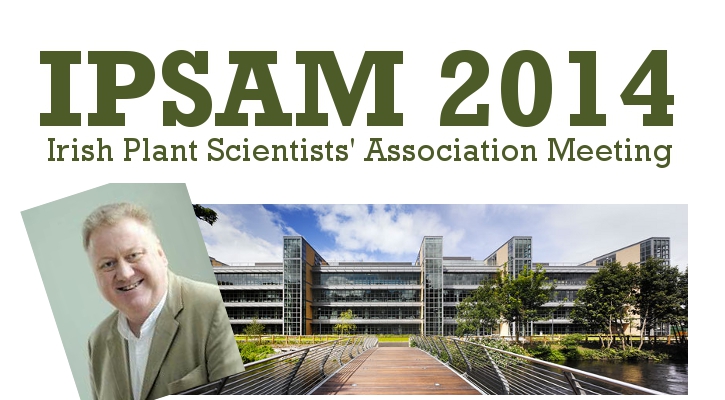 The Irish Plant Scientists' Association Meeting (IPSAM) will take place at University College Cork on Monday 28th and Tuesday 29th of April 2014.
IPSAM is the national meeting for all plant scientists, across the island of Ireland, showcasing the best of plant research. The provisional programme for IPSAM 2014 is IPSAM 2014 Provisional Programme

This year, IPSAM will be hosted by the School of Biological, Earth and Environmental Sciences at University College Cork. The event will be held on Monday April 28th and Tuesday April 29th.

While abstract submission is now closed, registration is still open. See the conference webpage for more details.

As well as host of interesting research talks, the keynote address will be delivered by Prof Gary Foster of University of Bristol. Prof Foster's talk is entitled "From Plant Disease to Magic Mushrooms". Prof Foster is a molecular plant pathologist with a wide range of research interests. He is also President Elect of the British Society of Plant Pathology.

To find out more about IPSAM 2014 and to register visit the conference web page.