News 2014
News 2014
How a grain of sand rewrote our ocean's history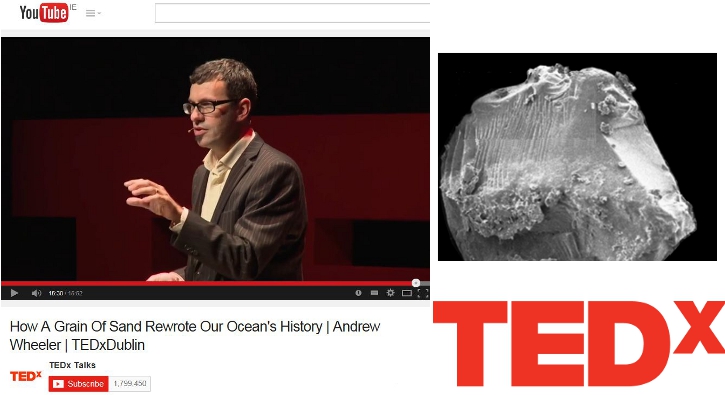 Watch the wonderful story of one grain of sand and how understanding where it came from can help us to understand where our planet is going.
Prof. Andy Wheeler (Professor of Geology, School of BEES) recently delivered a TEDx talk in the Bord Gais Energy Theatre, Dublin to a packed audience of 2,200 people. Prof. Wheeler is passionate about our planet and science and explains how studies from a single grain of sand have made profound revisions to our understanding of Earth's history.
Speaking about the talk, Prof. Wheeler said it was vital that we came to a greater understanding as to how our planet works. "We often forget we live on an ocean dominated planet yet they are barely explored", said Prof. Wheeler. "Never before has this understanding been so vital to sustaining humanity on our island in space. I want us to explore Earth's final frontier, the deep ocean".