News 2013
News 2013
Culture Night Success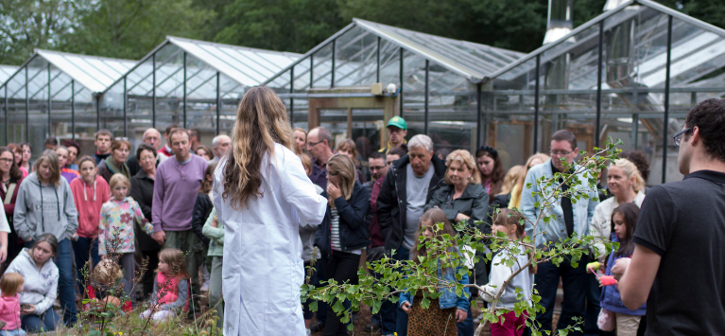 At least 1,200 people visited the School of Biological, Earth and Environmental Sciences (BEES) last Friday as part of the school's first ever Culture Night event.
The event was led by a committed team of post-graduates from the school with assistance and encouragement from throughout BEES and UCC.
From its opening at 5pm, the Cooperage building was a hive of activity as members of the public of all ages came to sample the research and teaching activities of the school.
Highlights included a fossil hunt; carnivorous plants; plant pests under the microscope; ancient fossils and rocks from the BEES Geological Museum; a range of specimens from the BEES Zoological Museum; and some unique examples of animal specimens collected by Charles Darwin aboard the HMS Beagle.
Tours of BEES facilities on the Distillery Field campus were full to capacity with visitors being shown around the BEES Geological Garden; the Plant Science Greenhouses and growing area; as well as the opportunity to visit the Ted Neville Lab and view a range of interesting geological specimens. Bird ringing demonstrations, a working wind turbine, and experimental carp ponds were all featured on the tour where BEES researchers spoke about their use of the facilities and some of their own results.
Feedback from visitors was extremely positive, with many astonished by the sheer volume of exhibits, hands-on activities for children and interesting tours. One key message that came out was the desire amongst the public for "more of this sort of thing". With this in mind, planning for BEES Culture Night 2014 has already begun.