2014
2014
Media & Fashion Celebration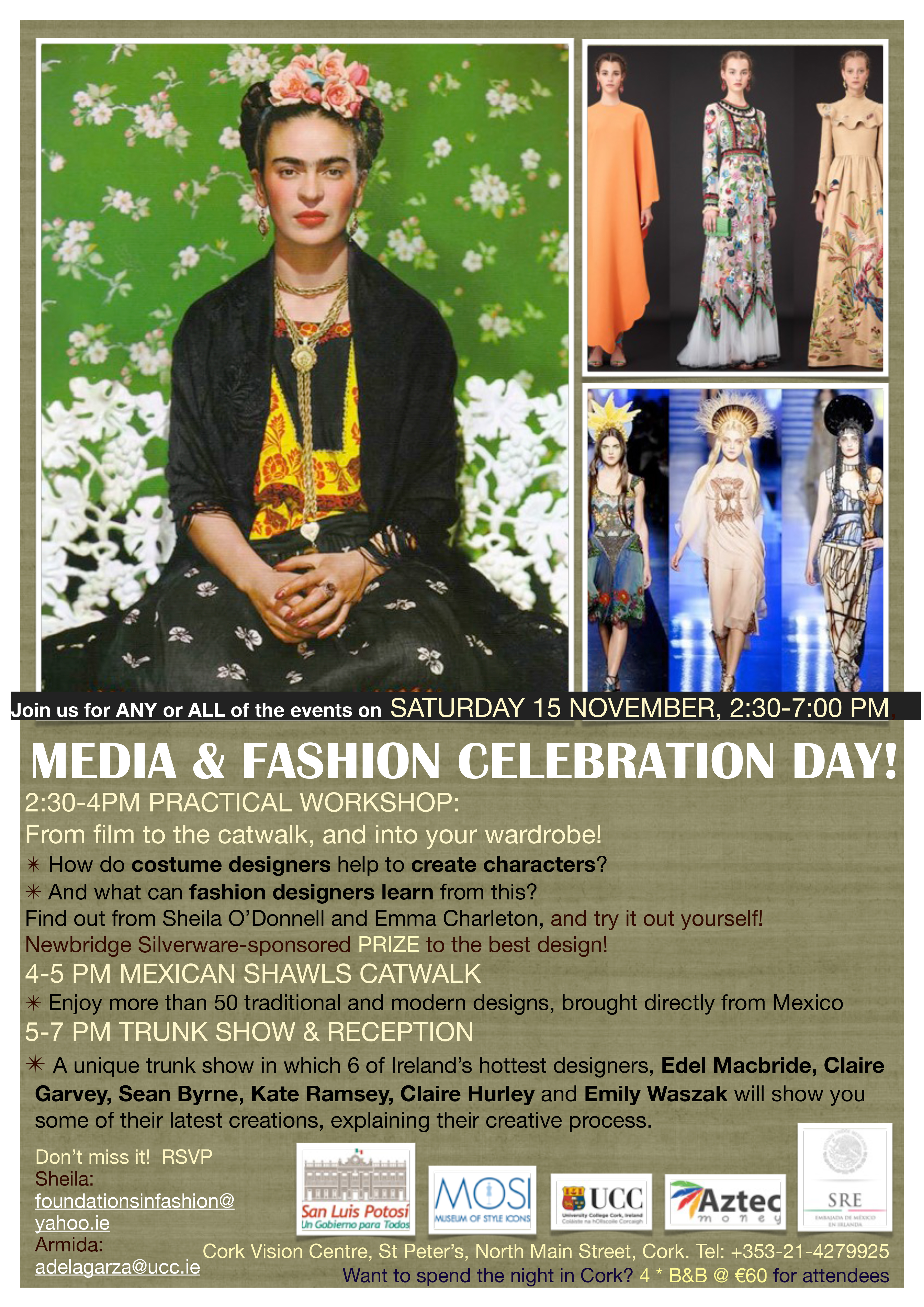 Saturday 15th November - Cork Vision Centre
MEDIA & FASHION CELEBRATION DAY! 2:30-4PM PRACTICAL WORKSHOP: From film to the catwalk, and into your wardrobe!
✴ How do costume designers help to create characters?
✴ And what can fashion designers learn from this?
Find out from Sheila O'Donnell and Emma Charleton, and try it out yourself! Newbridge Silverware-sponsored PRIZE to the best design!
4-5 PM MEXICAN SHAWLS CATWALK
✴ Enjoy more than 50 traditional and modern designs, brought directly from Mexico
5-7 PM TRUNK SHOW & RECEPTION
✴ A unique trunk show in which 6 of Ireland's hottest designers, Edel Macbride, Claire Garvey, Sean Byrne, Kate Ramsey, Claire Hurley and Emily Waszak will show you some of their latest creations, explaining their creative process.
Here you have a video of the event, by the amazing film and screen media students team, Ignas Laugalis, Aoiffe O'Neill and Matthew Butler.
Media & Fashion Celebration Day Event Vlog from Ignas Luagalis on Vimeo.