2014
2014
7th Film in Portuguese Cinema Cycle - Comboio noturno para Lisboa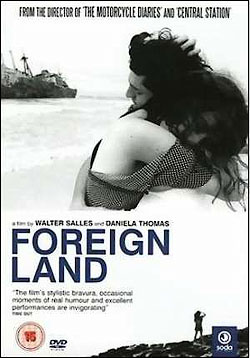 Monday, November 24th – 6:30 pm – Kane G02

The Department of Spanish, Portuguese and Latin American Studies is delighted to present the seventh of a series of films on the theme of "journeys and returns to Portugal":


TERRA ESTRANGEIRA

Walter Salles, 1996 (110 minutes)
Languages: Brazilian Portuguese (English subtitles)


After the death of his mother, Paco decides to leave his Brazilian hometown, São Paulo, and search for his family´s origins in Europe. Lisbon is only the start of his journey.

"Foreign Land" is one of Walter Salles´ earlier works, revealing the style of a young filmmaker, now considered a major a reference in South American cinema, in general, and Brazilian cinema, in particular. Salles also directed "Motorcycle Diaries", the two-part biopic about Che Guevara.

This initiative is free to all who wish to attend.

With thanks to those who have already attended previous screenings.