2014
2014
Book Launch – "Blood Oranges" by Dylan Brennan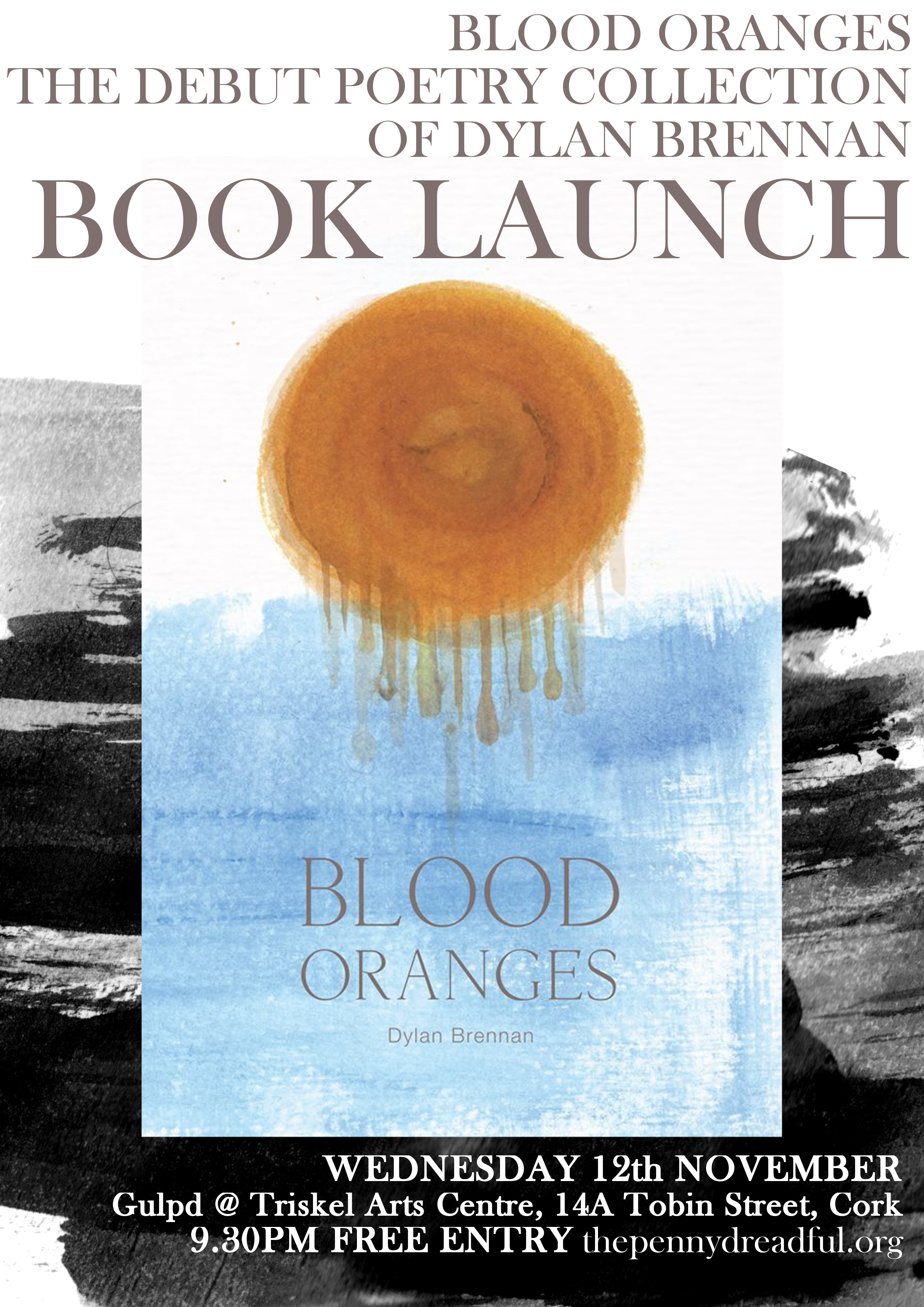 November 12th – 21:30 – Gulpd Cafe
We are proud to announce the upcoming launch of Blood Oranges, a poetry book by one of the PhD students at our Centre for Mexican Studies.
Dylan Brennan is an Irish writer currently based in Mexico. His poetry, essays and memoirs have been published in a range of international journals, in English and Spanish. Atoll, a mini collection of poetry, is available as a free download from Smithereens Press. He has been shortlisted for the Fish Short Memoir Prize and has taken part in the Poetry Ireland Introductions Series.
The Penny Dreadful cordially invites you to attend the launch of it's first book Blood Oranges by Dylan Brennan.
Introduction by Billy Ramsell.

In Gulpd Cafe on the 12th of November.

Come along for an evening of poetry, moderate to heavy drinking, giddy, giddy frivolity and get your copy of Blood Oranges before everyone else!
Find a link to the Cork Facebok event here.
Can't make it? Don't live in Cork? Well here's a link to the launch in Dublin too.