News
News
Qualcomm Sponsors Upgrading of the CAD Lab in the School of Engineering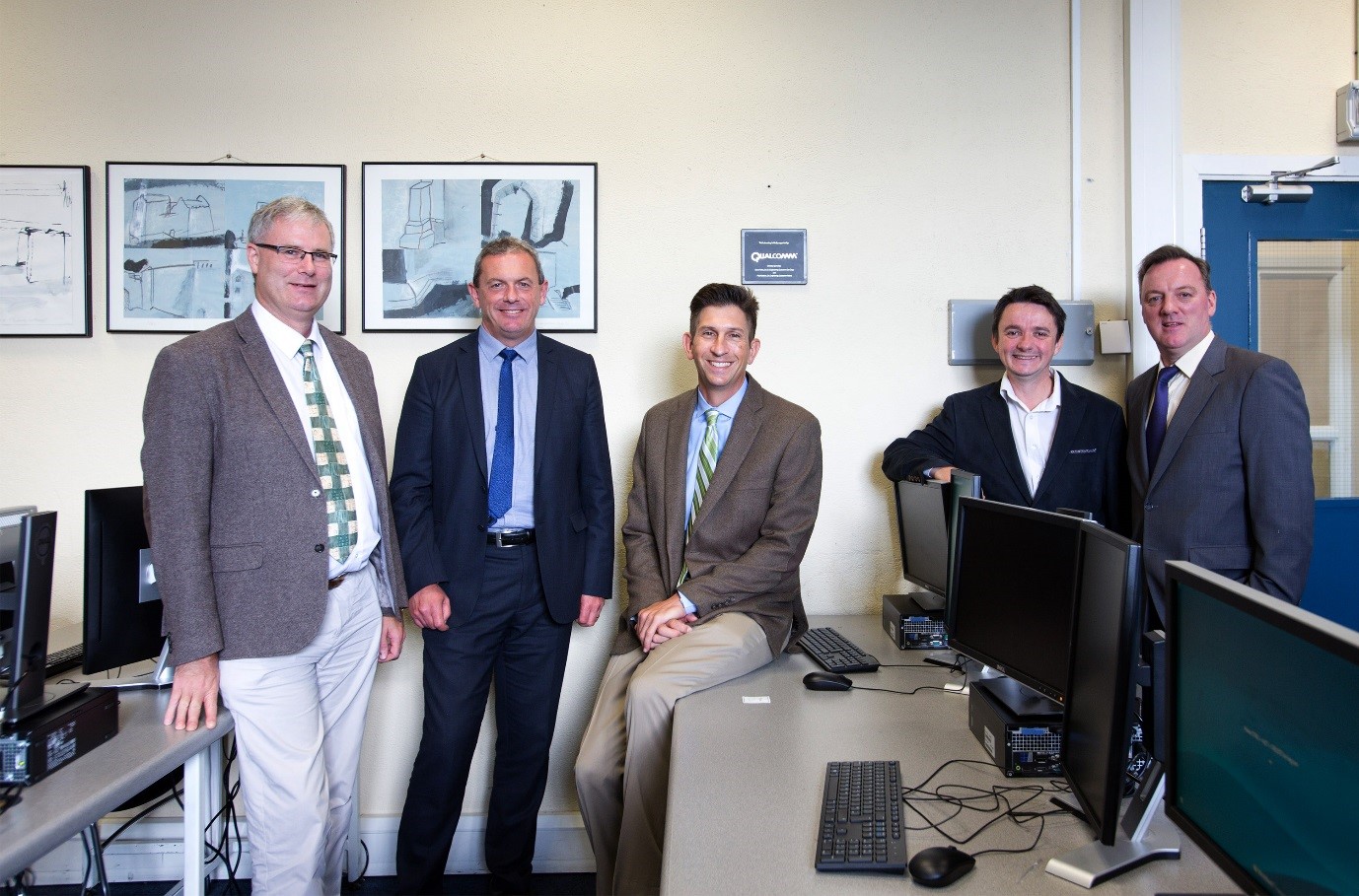 Qualcomm recently sponsored the upgrading of the CAD lab in the Electrical and Electronical Engineering Building where students across the School of Engineering can now benefit this state of the art computing.
Qualcomm, an electronic engineering giant designing and building microelectronic chips which power today's most advanced mobile devices has established an office in Cork since 2013. In alignment with Qualcomm strategy, a significant number of UCC graduates were hired during this period. Since its establishment in Cork, Qualcomm has engaged in significant collaboration with the Electrical and Electronic Engineering Department at University College Cork which also incorporates the Embedded.Systems@UCC research group.
The First LEGO League robot competition was brought onto the UCC campus for the first time by Qualcomm who were also the main sponsor of the event. Many weeks of problem-solving, teamwork and practical applications of science, technology and engineering came together at the First LEGO League Finals for Cork, hosted in University College in December 2017. Coláiste Dáibhead's team, Na Laochra, were announced as overall winners of Cork's First LEGO League beating off stiff competition from 10 secondary school teams from the Cork region. Na Laochra team will represent Cork in the Ireland & UK First LEGO League Finals this February in the UK (Bristol).
The FIRST® LEGO® League is a collaboration between Qualcomm, LearnIT, and UCC School of Engineering.