News Archive
News Archive
EU Careers Ambassador in UCC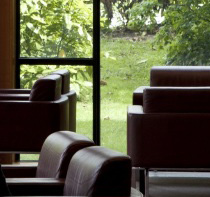 The EU Careers Ambassador in UCC, Oliver O'Hanlon, wishes to highlight some events that will be taking place in UCC this term. His role as EU Careers Ambassador is to promote the idea of working in EU Institutions among his fellow UCC students.
EU Careers Ambassador Talk - Boole 2 - Wednesday, 29 January 2014 - 6pm. He will give a talk on what jobs / internships are on offer and how to apply for them. Mary McCarthy (UCC Careers) will also speak at this event on EU Careers.
Postgraduate Open Day - Aula Maxima - Tuesday, 4 February 2014. A stand to promote EU Careers will be staffed by Oliver and representatives from relevant EU Dublin offices.
Minister of State for European Affairs visit to UCC - Boole 3 - Wednesday, 12 March 2014 - 1pm. The Minister of State for European Affairs, Paschal Donoghue TD, will visit UCC on 12 March 2014. He will deliver an address to UCC students, staff and graduates on the various EU career opportunities that are open to UCC graduates.
These and other events can be followed on this dedicated Facebook page and there will also be posters placed around the campus.
Please see EU Job Events for details of events that are running nationwide to promote EU Careers. These events are coordinated by www.eujobs.ie - the Department of the Taoiseach webpage that is dedicated to supporting Irish citizens who are interested in pursuing a career in the EU institutions.