Committee
Committee
Contact list for 2023 Commitee
The current UCCRSA can be contacted on the following:
| | | |
| --- | --- | --- |
| POSITION | NAME | E-MAIL |
| Chair | Rosarii Griffin | |
| Vice-Chair / Secretary | Gordon Dalton | |
| Treasurer | Cathal O'Mahony | |
| Ordinary committee member | Rola Abu Zeid – O'Neill | |
| Ordinary Committee Member | Mark Jessopp | |
| Ordinary Committee Member | James Savage | |
Admin support, Piotr Janus, can be reached on (pjanus@ucc.ie)
Detailed information below:
Chair: Dr Rosarii Griffin
Dr Rosarii Griffin's expertise is in 'International and Comparative Education' (DPhil., St Hugh's College, Oxford, 2001). Rosarii teaches in the area of research methodology, disability studies, education for global development, and education as a humanitarian response. Rosarii previously read for a Masters in Research Methodology at Oxford University (MSc., Exeter College, Oxford, 1998).
Dr Griffin was Director of a Centre for Global Development at UL, Limerick where she directed 6 international education teacher-education research projects in Lesotho, Uganda and Ireland funded (€1.8m) by Irish Aid & the Higher Education Authority (HEA). Dr Griffin is currently Interim Director of the Centre for Global Development (CGD Executive Board which she co-founded with fellow colleagues. Amongst research posts at Oxford, ULB, Brussels, and in the Mountbatten Institute of London and New York, Dr Griffin has undertaken evaluations for the World Bank, UNESCO, NGOs, and is currently an evaluator of EU (H2020/Swafs) projects.
In February 2020, she represented UCC in New York at the UN Assembly at the International Conference on Global Education for Girls, with guest speakers including Bono (U2 Lead Singer), Former Presidents Dr Mary Robinson and Dr Mary McAleese and Her Excellency Geraldine Byrne-Nason (who represented Ireland on the UN Security Council), together with members of the Royal El Hashemite family of Iraq.
Currently, Rosarii teaches and researches in the area of education for global development, with particular reference to gender, disability and marginalised groups. She has published 6 books in this area. In 2021, Rosarii ran the NYC Marathon. She also ran the 2021 half Cork marathon as part of UCC 'Sanctuary Runners' as UCC is a designated Sanctuary University. In her spare time, Rosarii likes to engage in media work, politics, and play tennis, piano, read and write.
She has two vivacious daughters that keep her busy and grounded.
Vice-Chair: Dr Gordon Dalton
Dr. Dalton is a Renewable Energy Economics Engineer, funded by the Charles Parsons Award for research, on a 7 year research contract till 2017 in the Hydraulics and Maritime Research Centre (HMRC). The research position covers the broad economic and socio-economic analysis of the emerging ocean energy industry in Ireland. Gordon is the lead coordinator of the Maribe H2020 project www.maribe.eu. The Maribe project is a CSA project, spanning 1.5 years, €2M funds, and 10 international partners. The Maribe project has many direct similarities with Gendering , and the project coordinator skills gained form the Maribe project will hugely benefit the smooth implementation of Gendering. Dr. Dalton is chair of the International Consortium of research Staff Associations (ICoRSA), consisting of 14 member associations, and a research network of 0.5 million researchers globally. Gordon is the chair of the R&D committee of ICoRSA , and gender ids one of the R&D projects for the committee. Gordon is the International Officer of the Irish Research Staff Association; www.irishresearchstaffassociation.ie (under construction), and the Vice Chair of the Cork Branch in UCC (www.ucc.ie/en/rsa ).
As a mature student, Dr Dalton completed a degree in electronic engineering in Trinity College Dublin 2002, and a PhD in Australia in renewable energy economics in 2007. Prior to the pursuit of an engineering career, Dr. Dalton had a career in dentistry spanning 12 years.
Treasurer: Dr Cathal O'Mahony
Cathal graduated from UCC with a BSc. (Earth Science) in 1997, and with a MSc. (Environmental Resource Management) from UCD in 2000. Cathal has over 15 years' experience in working within a research environment. Having joined the Coastal and Marine Research Centre (UCC) as a research scientist in 2001, he subsequently became team lead for a group of researchers working on aspects of marine and coastal governance, focusing on: coastal/marine management and planning; participatory processes; climate adaptation; and, use of Earth Observation technologies for coastal and marine applications.
In 2015, Cathal became EU Grant Co-ordinator within the Centre for Marine and Renewable Energy Ireland (MaREI), and is responsible for providing support to MaREI researchers and industry partners looking to secure funding from EU programmes, including Horizon 2020. Within UCCRSA, Cathal fulfils the role of Treasurer and is also a member of the Policy and Advocacy Sub-Committee.
More information about Cathal's research can be found at the following link:
ie.linkedin.com/pub/cathal-o-mahony/8/56a/492/en
Secretary: Dr Mark Jessopp
Dr Mark Jessopp is a Research Fellow in the MaREI Centre for Marine and Renewable Energy, UCC.
Mark Completed his BSc at the University of Melbourne, Australia, and his PhD at University College Cork, Ireland. His research has encompassed work across multiple trophic levels including phytoplankton and zooplankton community dynamics through to higher predator foraging ecology. Current research focusses on diet and habitat use of top predators (mainly seabirds and seals), and interactions with fisheries, renewable energy installations, and offshore oil & gas. Dr Jessopp is arguably the most experienced biotelemetry researcher in Ireland, having undertaken tracking studies on a wide range of species, and published over 30 peer-reviewed papers, including papers at the highest level in Science and Currently Biology.
Mark has successfully secured funding in excess of €2M, and his specialised knowledge in seabirds and seals has been recognised through contributions to prestigious nationally and internationally funded projects (Beaufort Ecosystem Approach to Fisheries Management, FP7 KnowSeas, H2020 RiCORE) as well as being the Irish national representative on the ICES Working Group on Marine Renewable Energy (WGMRE). Mark is Secretary of the UCC Research Staff Association and further represents researcher interests on UCC Academic Council and the Staff Development Committee. He was also a member of the UCC Athena SWAN Steering Group which was successful in obtaining a Bronze award for UCC in 2016.
A full list of his research interests and publications can be obtained at the following link: http://research.ucc.ie/profiles/X100/mjessopp
Ordinary Committee Member: Dr James Savage
Dr James Savage is a postdoctoral fellow in the School of Biological, Earth and Environmental Sciences. His research focuses on the social and reproductive behaviour of birds, which he approaches from both a theoretical and empirical perspective.
James received his PhD from the University of Cambridge in 2014, and has worked on research projects in Australia, the Netherlands, Canada, and the USA. James represents UCCRSA on the Science, Engineering, and Food Science Research committee, and is a member of the UCC Athena SWAN steering group.
Ordinary Committee Membe: Rola Abu O'Neill Zeid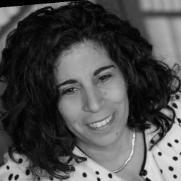 An academic in the field of women, conflict, and memory. Rola is programme coordinator of Diploma in Women's Studies, and Diploma in Development Studies in ACE (Adult Continuing Education, UCC), and a final year PhD Candidate at the Department of Sociology at University College Cork. Rola has more than 20 years of experience of capacity building in women's and political empowerment organizations in Israel and Palestine, community develoment, advocacy and political and civic lobbying, intercultural dialogues and cooperation experience.
Rola has 10 years of successful experience of teaching adults at Master's and undergraduate level. She is an experienced researcher, trainer and evaluator, in range of fields especially aiming to mitigate exclusion poverty and conflicts, targeting refugees, displaced and disadvantage groups applying both qualitative and quantitative methodologies. She led and project managed a successful local multicultural food project in 2018, and she has proven experience of empowering a diverse range of populations, including parents of children with disability, women, minority groups, women in minority groups, refugees, asylum seekers, Irish women in disadvantaged areas.
Former Committees
UCCRSA Committee 2021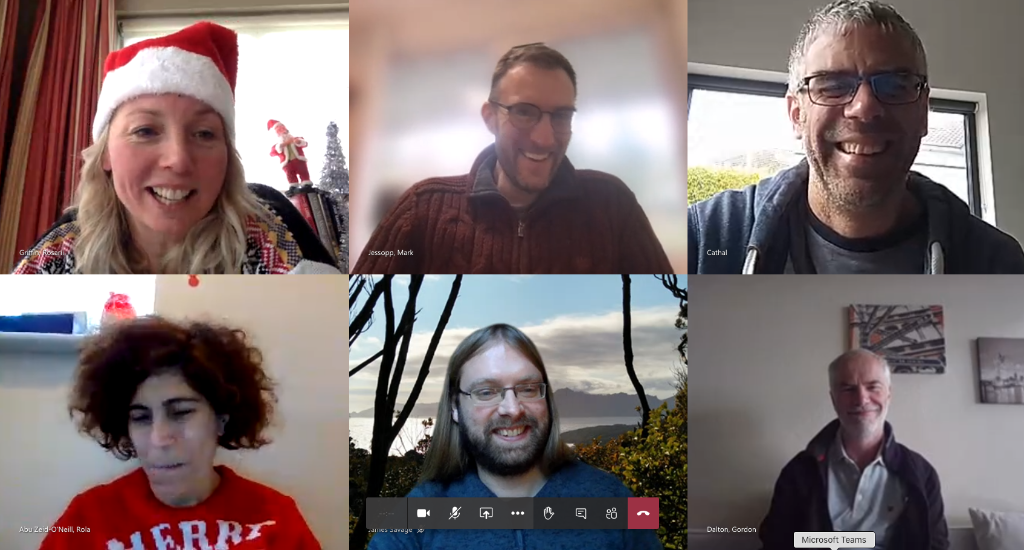 Due to the COVID-19 situation, we had a virtual AGM in December 2020, right before the Christmas break. We celebrated some Christmas Cheer, set up some new strategic goals for 2021 and elected our new UCCRSA Committee including: Dr Rosarii Griffin (Chair); Dr Gordon Dalton (Secretary); Dr Cathal O'Mahony (Treasurer); Dr Rola Zeid O'Neill (OCM); Dr Mark Jessopp (ACM) and Dr James Savage (ACM). The UCCRSA Committee are pleased to continue with the administrative support from Ms Dragana Mitrovic - ICoRSA. Many thanks to the outgoing committee for all their hard work, and we wish them well in the future.
UCCRSA Committee 2019 - 2020
FROM LEFT TO RIGHT:
Dr Richard Scriven, Dr Gordon Dalton, Dr Cathal O'Mahony, Dr Rosarii Griffin, Dr Angela Flynn (President of IFUT, guest speaker at UCCRSA's AGM), Dr Maria Buckley, Dr Rachel Moloney, Dr Mark Jessop, Dr Barry Boland
UCCRSA Committee 2018-2019
See below for further information about the UCCRSA Committee members for 2018-2019.
Media & Communications Chair: Dr Andrew Allen
Since 2012 Andrew has worked with the APC Microbiome Institute and the Department of Psychiatry and Neurobehavioural Science as a postdoctoral researcher. He has conducted work investigating the psychopharmacology of irritable bowel syndrome, biomarkers of treatment-resistant depression and the effects of probiotics on stress and cognition. His current work focuses on biomarkers of stress in dementia caregivers, and interventions for reducing caregiver stress.
Andrew completed a BA in psychology and economics and a Master's by research in psychology at Trinity College Dublin. He then completed his PhD in psychology at Cardiff University, Wales. For more info, see: https://www.linkedin.com/in/andrew-p-allen-10455318/
Social & Events Chair: Dr Xiao Ouyang
Dr. Xiao Ouyang is an IRC Postdoctoral Research Fellow at Philosophy Department of University College Cork, where he also teaches several modules. He works on Chinese-Western Comparative Studies. He completed PhD in UCC in 2016, with a thesis on Kant and Zhu Xi in respect of philosophical teleology and meta-ethics.
He received BA from Peking University in 2008 and MA from Tsinghua University in 2011. He studied in Berlin for one year in 2014. Dr. Ouyang has several peer-viewed publications in comparative philosophy, aesthetics, and sinology. Besides academic work, he devotes himself to Chinese classical arts such as poetry, painting and literati music.
More information is available at the following link: http://research.ucc.ie/profiles/A023/ouyangxiao
Membership: Dr John O'Toole
John M. O' Toole is a researcher at the Irish Centre for Fetal and Neonatal Translational research (INFANT) in UCC.
He received the B.E. and M.Eng.Sc. degrees from the University College Dublin, Ireland, and the Ph.D. degree, in 2009, from the University of Queensland, Australia. His postdoctoral research has incorporated topics in signal processing with biomedical applications at the Centre for Clinical Research (2008-2010), University of Queensland, Australia; DeustoTech-eLIFE Group (2011-2013), University of Deusto, Spain; and from 2013 on at the Neonatal Brain Research Group, now part of INFANT, at UCC, Ireland. His work at INFANT includes developing signal analysis methods to detect and predict brain injury in vulnerable preterm infants.
Ordinary Member: Dr Jodie Crane
Dr Jodie Crane has been working as a Research Assistant in the School of Biological, Earth and Environmental Sciences since 2015, where she is involved in a number of avian research projects.
She completed her PhD in 2014 studying avian vocal communication, and also has strong interests in the movement ecology of seabirds. She is currently working on a large-scale project investigating the evolutionary ecology of cognition in wild great tits.
Ordinary Member: Dr Andrey Temko
Andrey received the Engineering degree in Informatics in 2002 from Dniepropetrovsk National University, Dniepropetrovsk, Ukraine and the PhD degree in Telecommunication in 2008 from Universitat Politècnica de Catalunya, Barcelona, Spain.
His main research interests include kernel methods, signal processing, and multimodal interfaces. Since late 2008 he has been with the Neonatal Brain Research Group, University College Cork, Ireland, working on algorithms for biomedical signal processing and classification.