News
News
16th Annual Conference of the Irish Association of Pharmacologists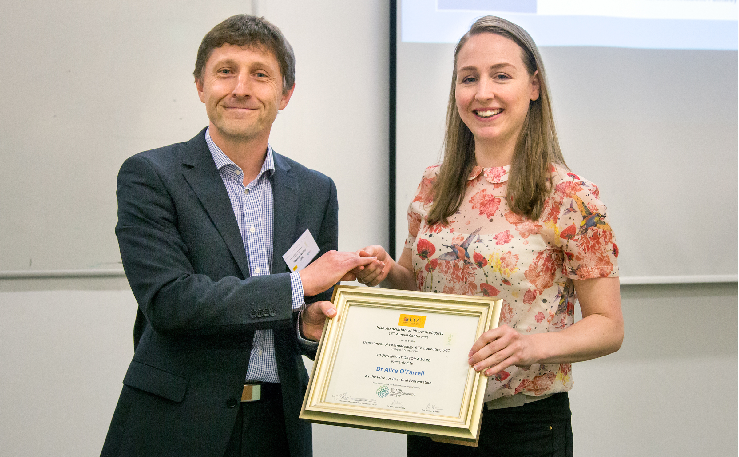 Irish Association of Pharmacologists 16th Annual Meeting hosted by the Department of Pharmacology & Therapeutics, UCC
The Annual Conference of the Irish Association of Pharmacologists 2016, hosted by the Department of Pharmacology & Therapeutics on 16th October was a great success. 70 delegates were offered presentations by six world-class researchers and practitioners on topics ranging from the latests research in drug and vaccine delivery, to arterial disease, Alzheimers and cancer.
The full programme can be found at IAP Conference Programmeand Book of Abstracts can be found at Book of Abstracts .
This year's programme included contributions from early-career researchers for the first time, who gave short oral presentations, and there was also a poster session. The standard of these was such that two prizes were awarded for Best Oral Presentations with one being awarded for Best Poster. See for photos of speakers and prize winners.
The conference committee was very happy with how the day went and has had very good feedback from both presenters and delegates. The inclusion of presentations by younger researchers in particular added and interesting dimension to the day.
This meeting - the only one of its kind in Ireland, is a unique and valuable forum, where clinical and basic pharmacologists can meet to exchange new results and to discuss new therapeutic strategies.