News
News
Irish Association of Pharmacologists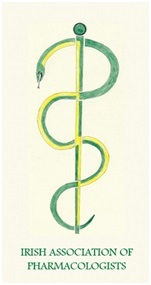 The Department of Pharmacology & Therapeutics, UCC will host this year's IAP Conference
It is with great pleasure that the Department announces that this year's Irish Association of Pharmacologists Conference is being hosted by the Department of Pharmacology & Therapeutics, University College Cork, and will take place in the Brookfield Health Sciences Centre – UCC on Friday 16th October 2015.
The conference, which is part sponsored by the British Pharmacological Society (www.bps.ac.uk), will be made up of talks on recent developments in clinical and basic pharmacology presented by researchers from around Ireland, as well as shorter talks and poster presentations by early-career pharmacologists (with poster and presentation prizes for these young scientists). The conference will attract points for CPD.
Full details of the programme will be made available shortly.