News
News
MISL PhD studentships. Positions Filled.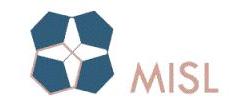 Applications for PhD research studentships are now solicited. The Cork Constraint Computation Centre (4C) (http://www.4c.ucc.ie/) and Mobile & Internet Systems Laboratory (MISL) (http://www.cs.ucc.ie/misl) are members of CTVR (http://www.ctvr.ie) – a national telecommunications research centre funded by Science Foundation Ireland. The focus of our research is the design and optimisation of next-generation wireless and optical telecommunications networks. The CTVR team at 4C and MISL includes post-doctoral researchers and PhD students, together with three faculty members.
The holder of a studentship will be expected to pursue research within the overall scope of the CTVR project and specifically in one of the following sub-areas as they relate to next-generation wireless and optical telecommunications networks:
Distributed reasoning and optimisation
Wireless network planning and operations
Transport protocols
Mobility management
Machine-to-machine communication
Applicants should hold a good honours undergraduate or Masters degree in computer science or a closely related discipline such as engineering or mathematics. Ideally applicants will be able to demonstrate an interest in both theoretical and engineering skills – using analytical techniques to guide the creation and evaluation of novel engineering solutions for the challenging problems in next-generation networks. The successful applicant will receive total funding of approximately €18K per annum for up to four years and an annual contribution of €5500 towards tuition fees. The 2011/12 fee for an EU PhD student is €5770. These positions are available immediately and we welcome applicants of any nationality.
Applications by email to Ms. Caitriona Walsh ( c.walsh@4c.ucc.ie), and must include "PhD Studentship (CTVR)" in the subject line. Applications must include, in PDF format only:
full CV;
list of all modules and results from undergraduate;
one-page abstract describing final year undergraduate project (if applicable);
one-page abstract describing MSc project (if applicable);
one-page abstract describing relevant work experience (if applicable);
300 word statement explaining interest in research, referring explicitly to one or more of the areas listed above.
Deadline: We will continue to accept applications until the positions are filled.(Positions now filled).