News
News
Applications invited for a Post-Doctoral Researcher (Wireless Sensor Networks)(One-year contract)Postition Filled.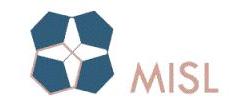 Applications are invited for a Post-Doctoral Researcher Position in Wireless Sensor Networks, Department of Computer Science, University College Cork. (One-year contract).
The Mobile & Internet Systems Laboratory (MISL) at University College Cork conducts basic and applied research in computer networking for mobile/wireless and multimedia systems. Led by Prof. Sreenan, the laboratory is supported externally by several Irish and international companies, the EU and Irish state agencies.
MISL will commence work on an industry-sponsored research project in Spring 2013 and is seeking to fill the position of Post-Doctoral researcher. The project will focus on the commissioning of wireless sensor and actuator networks in smart buildings, and specifically on software tools to facilitate this process directly by an end-user.
The holder of this position will have an important overall role within the project, and will work closely with the industry sponsor to define the project requirements and research agenda, to design and implement the software solution, and more generally to prepare project reports, papers and presentations.
Applicants should hold a recently-awarded PhD in the area of wireless sensor networks and have experience with programming sensor systems (ideally using Contiki) and with programming in Python or Java. He/She should also have excellent inter-personal and communication skills. The successful applicant will receive gross salary of €33,975 per annum for 12 months. We will seek to fill the position with a view to starting the work as soon as possible and during Spring 2013. This position is open to applicants of any nationality.
Applications by email to Ms. Mary Noonan, m.noonan'@'cs.ucc.ie Applications must include, in PDF format only:
full CV, including list of publications;
research statement, outlining research achievements, and experience with sensor networks and sensor network programming;
copies of two recently published papers.
Please ensure that all emails have "Post-Doctoral Researcher (WSN)" in the Subject line.
Enquiries to Prof. Sreenan cjs'@'cs.ucc.ie
Deadline for applications: March 8 2013