The Mobile & Internet Systems Laboratory is a research laboratory within the Department of Computer Science at University College Cork. The Laboratory conducts research in the areas of computer networking and systems, with a focus on applications in the mobile/wireless and multimedia domains.
The MISL is led by Professor Cormac J. Sreenan. The Laboratory was founded in year 2000 after Prof. Sreenan joined UCC from AT&T (Bell) Labs in the USA. Currently, over 15 research students and staff are involved in various research projects as part of the Mobile and Internet Systems Laboratory.
The Laboratory currently has four major research areas of interest:
Video Streaming and Content Delivery Optimisation
Quality of Service/Experience in Wireless Networks
Next-generation Telecoms Networks
Wireless Sensor Networks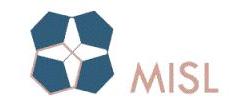 Applications are invited for a Post Doctoral Research position at the Connect centre for future communications / Insight Centre for Data Analytics, in the school of Computer Science and Information Technology, to work on an European collaborative project in the area of cyber-physical security. The post-doctoral researcher will work in the areas of threat modeling, security configuration, and dynamic policy frameworks. The work will include both formal analysis and development, and practical deployment.
Post duration: 18 months
Salary: €36,488-€43,394 p.a. (IUA Salary Scale)
Project: Dynamic Policies for Shared Cyber-Physical Infrastructures under Attack.