Archive News
Archive News
Dr Jerry Reen wins best poster at the Royal Irish Academy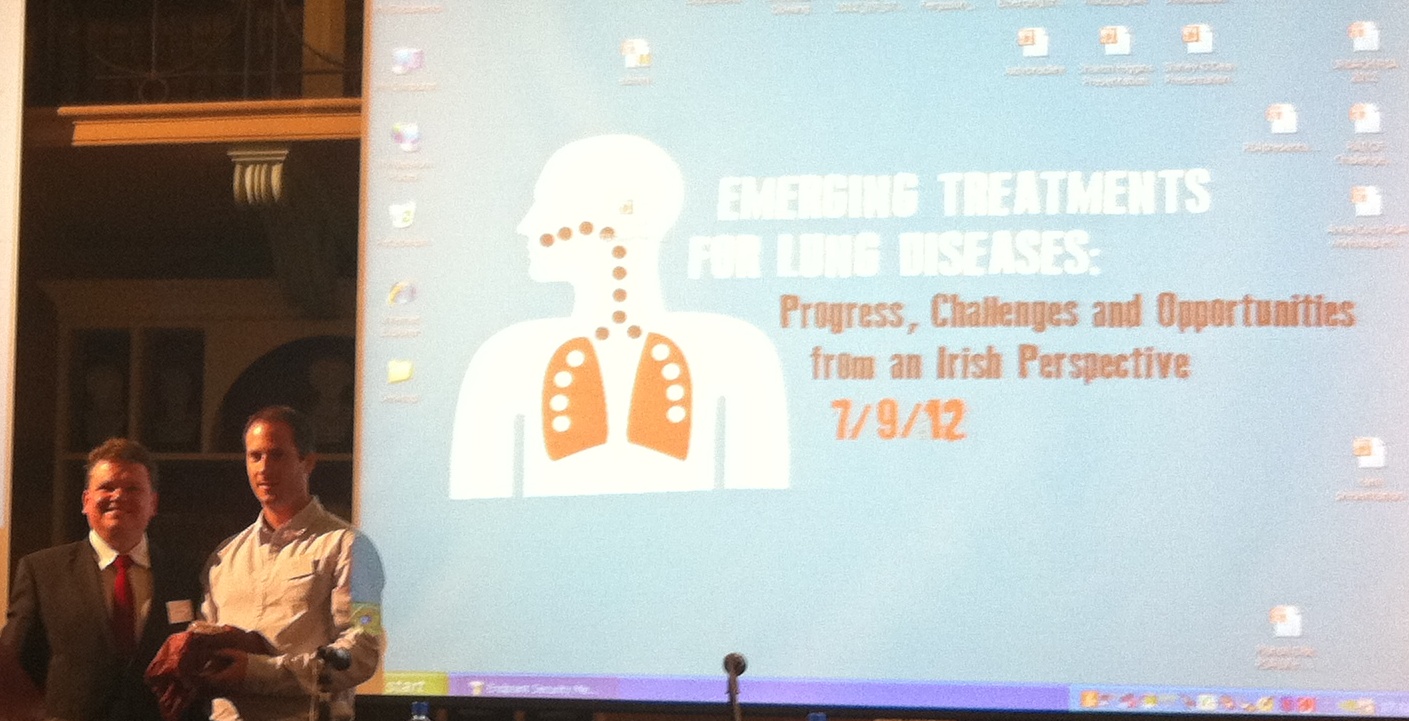 Dr Jerry Reen, a Senior Postdoctoral Researcher in the BIOMERIT Research Centre (BRC), Microbiology, UCC, was recently awarded best poster prize at the Royal Irish Academy Workshop on Emerging Treatments for Lung Diseases.
The workshop comprised a series of presentations by clinicians, researchers and companies followed by a session to discuss the establishment of a network of interested parties. The network aims to identify research capacities, needs and opportunities with a view to developing a strategic response to the challenges in lung disease treatment.
The poster presentation was based on recent research findings in the BRC where respiratory pathogens were shown to adopt a chronic lifestyle in response to bile. The emerging correlation between gastro-esophageal reflux (GER) and respiratory disease, particularly in Cystic Fibrosis (CF) patients, led Dr Reen and his colleagues David Woods, Dr Marlies Mooij and Claire Adams, under the directorship of Prof Fergal O'Gara, to investigate the impact of bile on the behaviour of Pseudomonas aeruginosa and other CF-associated respiratory pathogens. The results of these investigations suggest that GER-derived bile may be a major host determinant contributing to chronic respiratory infection. This work has recently been accepted for publication in PLoS One and underpins several follow on studies that are currently ongoing in the BRC.
Picture: Dr Michael Maguire, Chief Executive Officer at Profector Life Sciences, Dr Jerry Reen, at the Royal Irish Academy Workshop.