Research
Research
Rethinking Juan Rulfo's Creative World: Prose, Photography, Film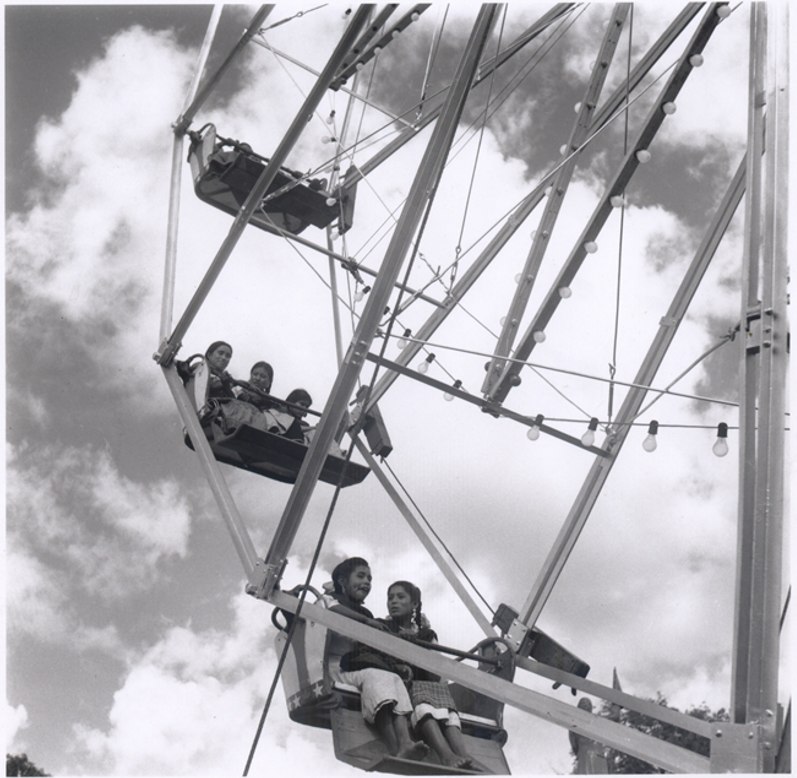 29 March 2012 – College Seminar Room
With researcher, Dylan Brennan, the Centre for Mexican Studies hosted a one-day symposium on the work of Juan Rulfo with the emphasis on widening the conversation beyond his literary outputs. That magical day which brought together researchers and Rulfo fans from across the globe, resulted in a rich set of published explorations of Rulfo's creative world. This included analyses of his vast body of photography as well as film scripts and the ways in which his literary creation touched other literary modes not hitherto explored like the graveyard novel in the Irish language published at the same time as Pedro Páramo, or the cross-cultural currents apparent in Japanese Noh plays and Yeats's poetry. The essay collection is attentive to the multiple cross-cutting creative strands of Rulfo's work and each essay illuminates one of these elements in ways that provoke further conversation and enhanced understanding of Rulfian poetics.
You can see media from the event below, as well as more details on speakers: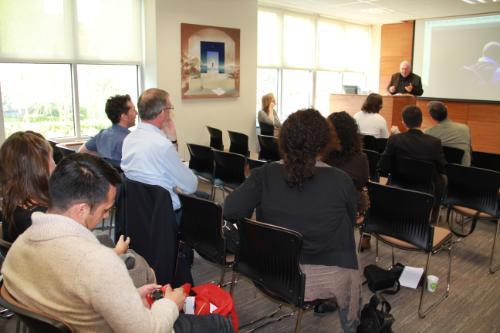 With Dylan Brennan (Centre for Mexican Studies, UCC); Daniele De Luigi (Curator and Critic); Stephen McNeff (Composer); Bill Richardson (National University of Ireland Galway, Ireland); Paulina Vargas Millán (Universidad Nacional Autónoma de México) and Douglas Weatherford (Brigham Young University, Utah). Papers will engage with diverse facets of Rulfo's work including his photography, film scripts, literary output and the process of converting his now iconic novel, Pedro Páramo, into opera.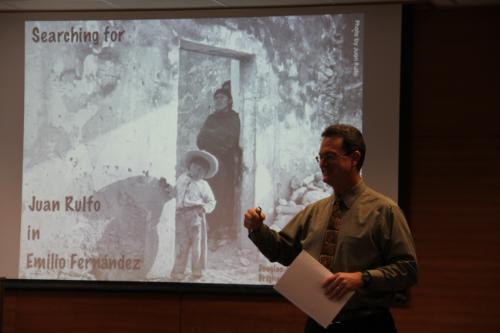 Douglas Weatherford during his talk.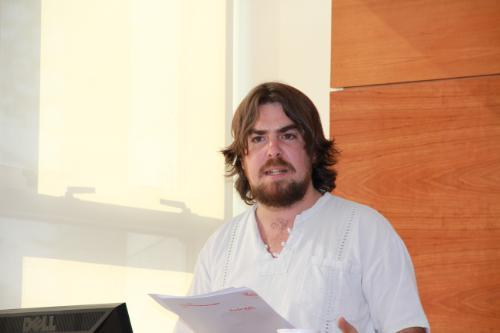 Dylan Brennan during his talk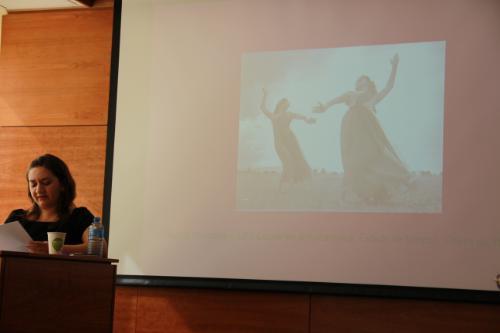 Paulina Millán Vargas during her talk.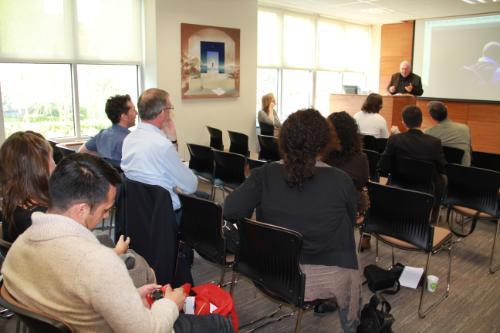 Stephen McNeff during his talk.