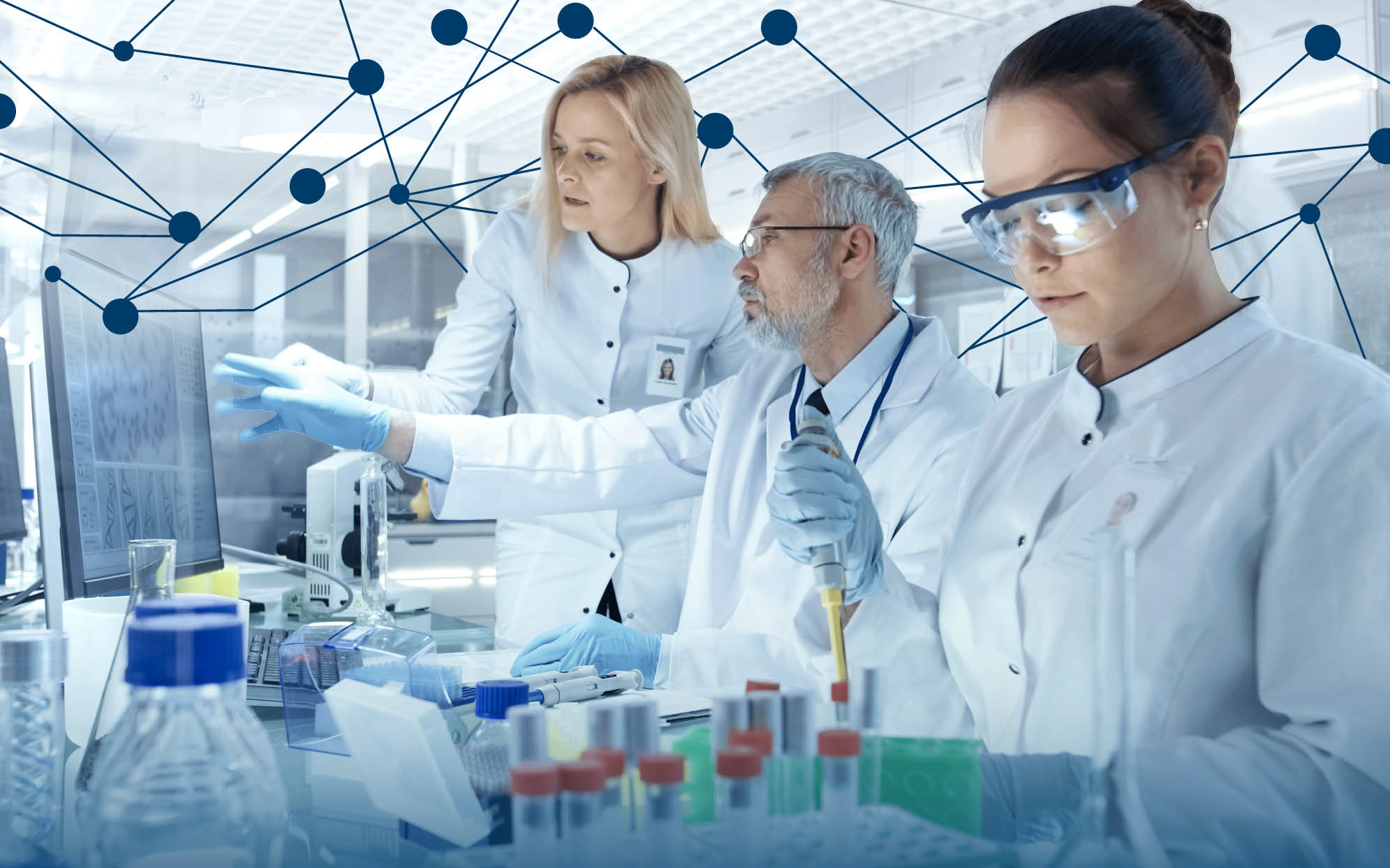 What is UCC Futures - Future Pharmaceuticals?
Modern medicines are increasingly based on complex pharmaceuticals and advanced therapeutics. These new emerging treatments and therapies increase the complexity of component materials and processes. UCC Futures - Future Pharmaceuticals is advancing knowledge which underpins discovery, development and manufacturing, from small molecules to biopharmaceuticals.
Transcending traditional discipline boundaries is critical to ensure effective and advanced collaboration, development and production of new medicines at scale that ensure availability, affordability, efficacy and safety through a patient-centric approach.

UCC Futures - Future Pharmaceuticals leverages extensive infrastructure between our key Schools and research institutes including APC Microbiome Ireland and our flagship Tyndall National Institute. Our existing collaborations with strategic national partners including NIBRT, the National Institute for Bioprocessing Research and Training and SSPC, the Science Foundation Ireland Research Centre for Pharmaceuticals, strengthens our industry engagement through collaborative research projects and participation in research-led teaching.
Applications Open
Applications are currently sought for a number of positions that support the ambitions of UCC Futures - Future Pharmaceuticals.
These academic posts are a key part of the next phase of the UCC Futures recruitment programme. Building on UCC's existing significant expertise and capacity across the social sciences, this programme of recruitment will drive a creative, inclusive, and interdisciplinary approach to this area and provide transformative leadership that will further enhance UCC's outstanding research and research-informed teaching.
Applications are particularly welcome from those with a disruptive and transformative research focus.
Explore the posts below for more information on the posts and who to contact for informal enquiries for each.
Our Strategic Partners
NIBRT - The National Institute for Bioprocessing Research and Training
About UCC
University College Cork (UCC) is an internationally renowned university where excellence in teaching and research is aligned with an inclusive and respectful environment, where all staff and students can flourish and thrive.
Founded in 1845, UCC is a comprehensive research-intensive institution comprising four academic Colleges, delivering a rich tradition of collaborative teaching, research and scholarship that has true global impact.
About UCC Futures
UCC Futures is an ambitious new programme of research prioritisation coupled with an innovative academic recruitment strategy across ten indicative areas of strategic importance that will build a foundation for economic, societal and cultural resilience and prosperity.
Our Vision
University College Cork (UCC) is committed to continually strengthening its research and academic excellence. UCC Futures enables a dynamic enhancement of research, support of innovation and translation of research to tangible solutions to address emerging societal needs and global grand challenges, to secure a better future for all.
Discover what Cork has to offer