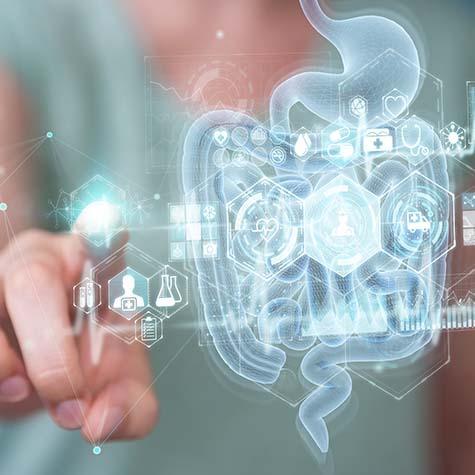 Addressing the big global challenges
Our research is structured in 'spokes' or themes that align closely with the United Nation SDGs (Sustainable Development Goals). Our specific goals and mission are targeted at realising the potential of microbiome science to help address some of the key global challenges we face today – such as reducing the societal burden of chronic disease and incidence of infectious disease; combatting the rise in antimicrobial (or antibiotic) resistance (AMR); and developing new and novel ways for microbiome-based science to contribute to more sustainable food production and agri-industry practices that are better for our environment.
Sustained impact: 2019-2023 highlights
Since its inception in 2003, APC's research has continued to make genuine social, economic and scientific impact. In food and medicine benefitting our health and wellbeing; developing a truly world-class science-based talent pool that feeds industry and academia; advancing the field of microbiome science at home and abroad and bringing significant economic gain to the Irish economy. APC's unique people-first, research-led environment has led to world-first scientific breakthroughs and novel innovations that positively impact our planet and people, through collaboration, industry engagement, scientific talent, and smart microbiome-based solutions.
5 ERC awards
€40m leveraged funding
4 Portfolio spin-out companies
14 Principal Investigators in top 1% highly cited
1068 Research papers published
22 New patent applications
2.9 Field-weighted citation index
34 Industry partners