About the Programme
Postdoctoral fellowship programme
INSPIRE is a Horizon 2020 Marie Skłodowska-Curie Actions (MSCA) postdoctoral fellowship programme for intersectoral training, career development and mobility. INSPIRE will offer 20 fellowship positions for incoming postdocs to focus on Microbiome and the Sustainable Development Goals aimed at tackling global societal challenges related to food systems and health.
Funding
INSPIRE will fund 20 two-year prestigious postdoctoral fellowships for incoming mobility at APC Microbiome Ireland and participating host institutions.
Experience
INSPIRE Fellowships are for experienced researchers of any nationality residing worldwide and fellows will conduct their research at APC microbiome Ireland, UCC or at one of its academic partners institutes (NUIG, Teagasc Moorepark, MTU, UL, UCD and TCD).
Research
Research must align with APC's strategic vision and core research themes and tackle global societal challenges outlined in the Sustainable Development Goals ranging from Anti-Microbial Resistance, Non-Communicable Diseases to Sustainable Food Systems.
The four core APC research areas are 'Microbes to Molecules', 'Diet and Microbes, 'Brain-Gut-Microbiota Axis' and 'Host-Microbe Dialogue'.
Calls
Fellowships will be awarded over 2 calls. The first call will be published 30th June 2022 with a closing date of 30th September 2022.
Aims of INSPIRE
Training, career development and mobility fellowship
The programme will develop an intersectoral training, career development and mobility fellowship that will address real global challenges.
Developing excellence in research
Develop experienced researchers to tackle challenges such as anti-microbial resistance (AMR), non-communicable diseases (NCDs), sustainable food systems (SFS) or those identified by the sustainable development goals (SDGs).
Freedom to Choose
INSPIRE applicants will have the freedom to choose their research topic (within the remit of the programme), supervisor and intersectoral secondment host.
Intersectoral Secondments
Mandatory intersectoral secondments must be relevant to the fellow's research project and to their own career development.
Important Dates
| Dates* | Activity |
| --- | --- |
| 30th June 2022 | Call 1 opens |
| 30th Sept 2022 | Submission deadline |
| Oct 2022 | Peer review |
| Nov 2022 | Interviews |
| Dec 2022 | Awardees notified |
| Feb 2023 | Fellowship start (once administrative approval has taken place) |
*These dates are indicative and subject to change
EU Funding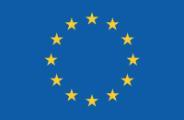 This project is co-funded by the European Union's Horizon 2020 programme under the Marie Skłodowska–Curie Grant agreement No. 101034270.
Participating Institutions