Application process
Application process
Steps to take before you submit an application
If you are interested in this Call, your first step is to complete and submit the Expression of Interest form. Note: this is not part of the review process but is needed to support the management of the Call.
Ensure you review all relevant Call documentation before you submit your application. Call documents include the Application guidelines, Terms and Conditions and Frequesntly asked questions which can all be found on this page.
Each applicant may submit one application per call. If unsuccessful, resubmissions for the second call are encouraged. (second Call will open 2023)
Each applicant must have the support of an INSPIRE supervisor.
You must contact an INSPIRE supervisor whose research interest is aligned with your research proposal before applying and have the supervisor's agreement to support your application. You will find a supervisor on the supervisor section. You may contact the supervisor with your project idea. The supervisor will confirm whether they are happy to work with you on your chosen topic and may offer guidance on developing the research project.
If the supervisor is unable to support your application or does not respond to you after one week, you may contact the programme manager INSPIRE@UCC.ie who will see if other supervisors can be found.
Inform the project manager at INSPIRE@UCC.ie once you have agreement from a supervisor.
Application process steps
Application templates
A complete application will consist of the following:
Part A – Administrative Information
Part B – Project proposal uploaded as a PDF-file
Part C – Applicant's CV uploaded as a PDF-file and Ethics Issues Table
Part D – Ethics Self-Assessment (if applicable)
Applications must be submitted in PDF format, to the INSPIRE Email address INSPIRE@Ucc.ie with the subject heading Call 1 on or before the deadline of September 30th, 2022. The application system will close at 13:00 (Irish time). Applications cannot be accepted after this time.
Please ensure you read the application guidelines.
Frequently Asked Questions
EU Funding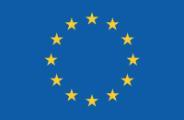 This project is co-funded by the European Union's Horizon 2020 programme under the Marie Skłodowska–Curie Grant agreement No. 101034270.