News
News
Reading from three of Ireland's leading female crime writers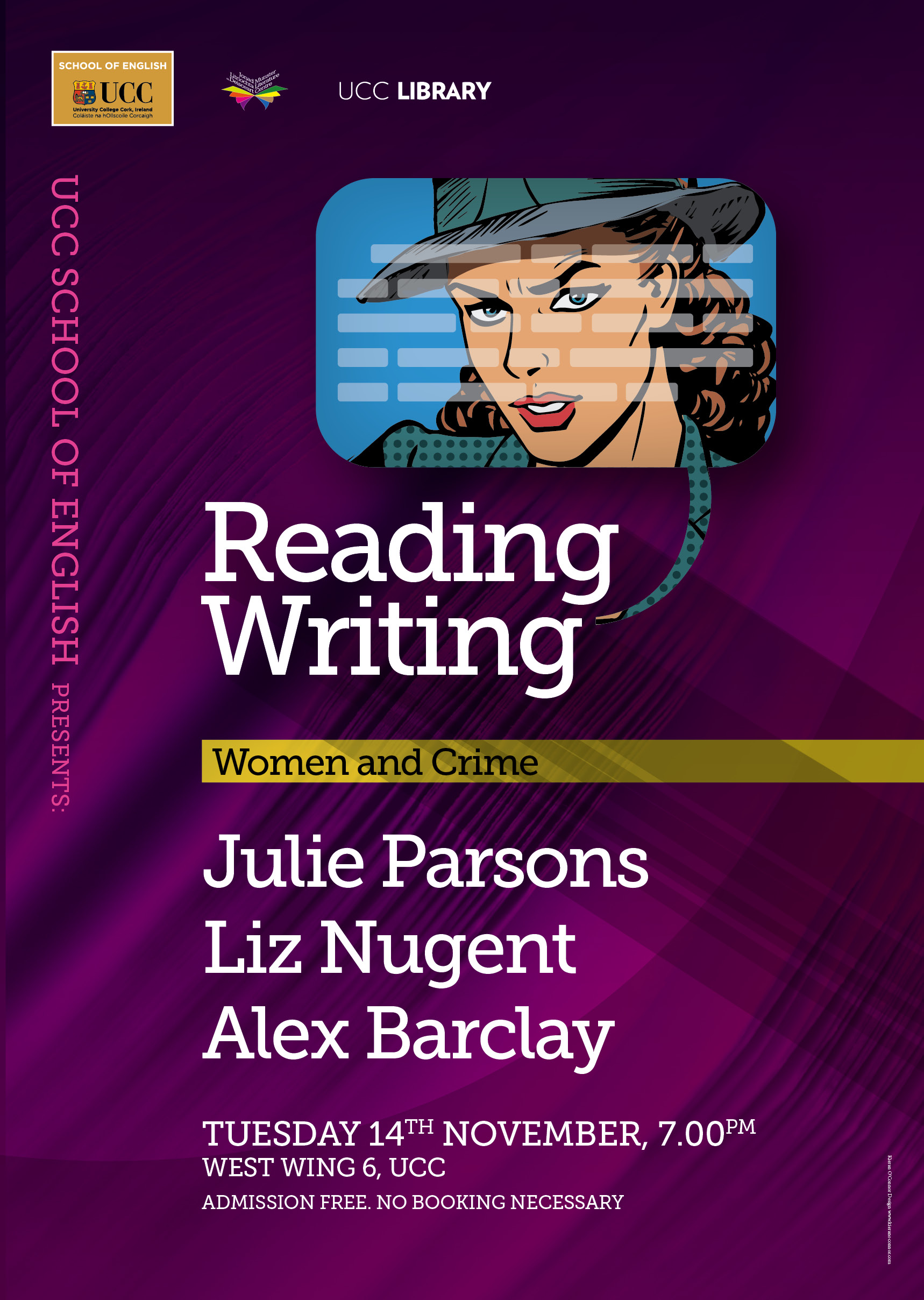 Tuesday, November 14, 7pm in West Wing 6
UCC's 2017/18 School of English reading series kicks off on Tuesday, November 14, with three of Ireland's leading female crime writers – Julie Parsons, Liz Nugent and Alex Barclay – who represent several generations of Irish crime writing.
The reading will take place at 7pm in West Wing 6 Admission is free and all are welcome.
Other readers coming as part of the series include Jane Urquhart, Roddy Doyle, E M Reapy, Carlo Gebler, Susan Phipps and Joseph O'Neill.