Webinars, Opinion and Analysis
Webinars, Opinion and Analysis
Webinar: Connecting Communities - Care, Creativity & Social Innovation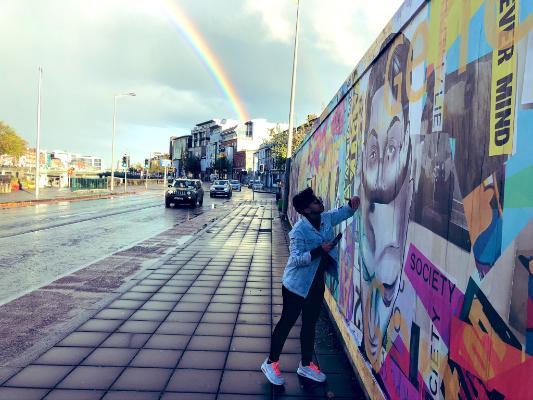 Join Prof. Chris Williams in conversation with speakers from Campus Engage, Creative Ireland, Cork Opera House, the Glucksman and student artivist Alan Daly Mulligan as they discuss community engagement, partnerships and participation: why arts, humanities and social sciences matter so much right now. The second conversation in this Adapting to a New Reality virtual summit series takes place at 12noon on Fri 29 January.
When: 29 January, 12noon - 13:30 (Irish GMT)
COVID-19 has shone a new light on the importance of community, culture and creativity in supporting care, health and wellbeing. As public services navigate the impacts of the pandemic, how can we support more sustainable futures for our communities, cities and regions, through an ethic of care, reciprocity, creativity, social responsibility and global citizenship?
Engaged universities play a key role and the arts, humanities and social science disciplines bring important disciplinary strengths, expertise and attributes to the table – as creative and cultural producers and drivers of social innovation and informed social policy.
Join our panellists in conversation on why why arts, humanities and social sciences matter so much as we adapt to a new reality. Moderated by Prof. Chris Williams, Head of College of Arts, Celtics Studies and Social Sciences and Co-Chair of the Humanities Alliance.
Panelists:
• Tania Banotti, Director, Creative Ireland Programme
• Alana Daly-Mulligan, Artivist, Student, Quercus Active Citizenship Scholar & Motley Magazine Current Affairs Editor
• Eibhlín Gleeson, CEO, Cork Opera House
• Fiona Kearney, Director, The Glucksman
• Kate Morris, National Coordinator Campus Engage, Irish Universities Association
The webinar is hosted by the College of Arts, Celtics Studies and Social Sciences, in partnership with Campus Engage and supported by UCC Civic and Community Engagement.
It is the second in a Virtual Summit Series of conversations with citizens, community leaders, organisations and academics on adapting to the COVID19 crisis, exploring together what a 'new reality' might look like.