Webinars, Opinion and Analysis
Webinars, Opinion and Analysis
Adapting to a New Reality Webinar: A Fair Recovery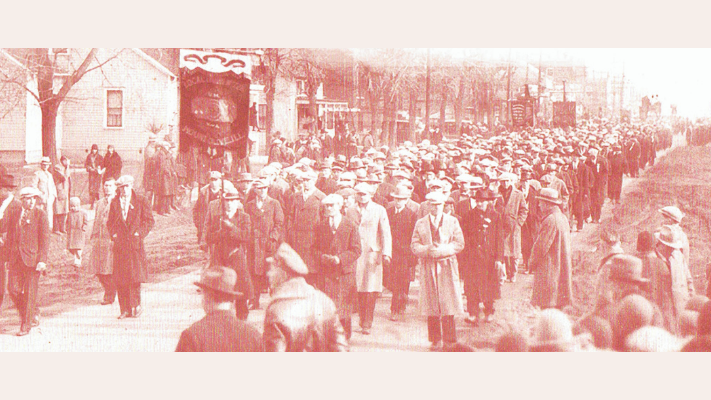 In Conversation on The Dynamic Role of Labour Unions in the Wake of Covid-19 and the Safe Keeping of Frontline Workers
We are at critical juncture for trade unions and worker's rights during this period of economic stress, joblessness, and wealth concentration. Education and healthcare professions are among those front-line workers who now face increased health and safety risks. Join Dr Edward Lahiff (IFUT National Executive) in conversation with Ms. Ann Piggott (ASTI) and Ms. Phil Ni Sheaghdha (INMO) on the role of Unions in leading the way forward.
Date: 27 November 2020, 3.00 – 4.00 pm (Irish GMT)
Virtual Venue: Online via MS Teams Live
Free to attend. Register in advance here.
The Spirit of Mother Jones Festival in partnership with University College Cork Civic and Community Engagement host this first in a Virtual Summit Series of conversations with citizens, community leaders, organisations and academics on adapting to the COVID19 crisis, exploring together what a 'new reality' might look like. With both health and education sectors providing vital services to society, panellists consider how the global pandemic will reframe issues of labour rights and workplace safety over the next decade.
SPEAKERS:
Edward Lahiff (moderator), Branch Chair of the Irish Federation of University Teachers (IFUT) at University College Cork.
Phil Ni Sheaghdha, General Secretary of the Irish Nurses and Midwives Organisation (INMO);
Ann Piggott, President of President of the Association of Secondary Teachers, Ireland (ASTI).
The event marks the launch of the four day Spirit of Mother Jones Festival being held online this year featuring documentaries, films, discussions, music, sharing materials from the festival archives.
ABOUT THE SPIRIT OF MOTHER JONES FESTIVAL
The 9th annual Spirit of Mother Jones Festival running from Friday the 27th to Monday the 30th of November will celebrate the life and achievements of Cork woman, Mary Harris who was born in the Shandon area in 1837 and went on to become Mother Jones. She became known as the "most dangerous woman in America" due to her activism on behalf of the miners, and exploited workers. The festival and summer school aims to discuss and examine material which is interesting, relevant and challenging and usually has speakers from the US, the UK and all over Ireland. It is an event dedicated to the memory of Mary/Mother Jones and to inspirational people everywhere who fight for social justice.
Due to COVID-19 pandemic, the 2020 festival was postponed from its traditional dates in August and it is now timed to commemorate the 90th anniversary of her death on the 30th of November. This year's virtual festival is an abbreviated programme with over 15 events and will also incorporate some Cork Commemoration 1920-1923 events. The online event will include formal presentations, book discussions, films, singers, poets and music with further information found on the Festival Webpage and Facebook Page. The entire festival programme will also air on Cork Community Television making it readily accessible to all.
Main Image Courtesy of Spirit of Mother Jones Festival.