Discover Resources for Daily Living
Discover Resources for Daily Living
'Chronicles of COVID-19' - A People's Archive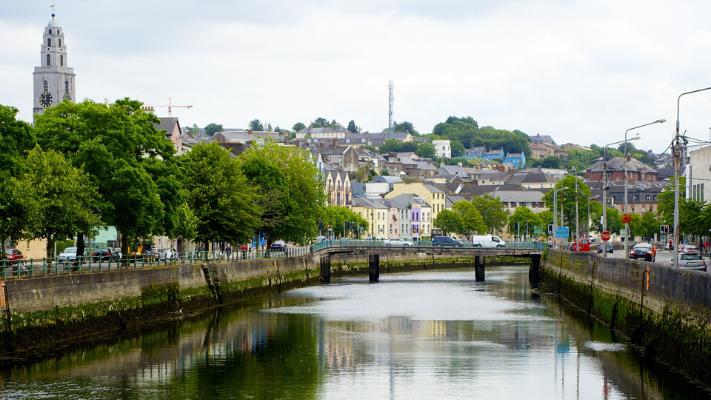 What will happen to the record of ordinary people's experiences of the COVID-19 pandemic, when the social media posts are gone? The Cork Folklore Project is carrying out a country-wide archival collection project, and you can contribute by adding your voice.
Due to the COVID-19 pandemic, life is changing rapidly. You are invited to add your voice to the Cork Folklore Project's COVID-19 Chronicles. They invite you to document the sights, the sounds, the everyday actions, the thoughts and the conversations around us, so that our community has a record of these times that will last in a way that (for example) social media posts do not.
You can get involved by filling out the survey or visit the Cork Folklore COVID-19 Collection webpage for other ways to add your voice.
The Cork Folklore Project, is a community-based oral history archive (www.corkfolklore.org) supported by Béaloideas/Folklore and Ethnology. The project is collecting testimony of the pandemic on a range of online platforms in its 'Chronicles of COVID-19' collection initiative. They invite people living anywhere in Ireland, or with links to Ireland, to add their voice and experiences to this record, so that they and future generations can access the experiences of these days through descriptions of our daily routines, preoccupations, challenges, jokes and stories.
You can read about some of the initial responses here: https://westcorkpeople.ie/coronavirus/add-your-voice-to-the-peoples-archive-of-covid-19-experiences/.
Started soon after phyical distancing measures were put in place, esearchers soon found that an unexpected outcome was that respondents remarked on feeling a benefit from filling out the online questionnaire. They have gone on to work with local organisations on the distribution of paper questionnaires (available on their website) as an element of support packs for those who were cocooning. One participant said,

'I think this survey is a brilliant idea. It has already helped me to write about how I am feeling and well done to you for thinking it up. I don't want to forget that this happened. I want to keep feeling that it must change our society for the better once we are back in action and back in action we will be for sure.'

The online questionnaire in English is at: https://forms.gle/ifov9id9qvcG2VLs9.
The online questionnaire in Irish is at: https://forms.gle/Bda7QLgxLdEViERn8.

More information on the 'Chronicles of COVID-19 project at:

https://corkfolklore.org/cork-folklore-projects-covid-19-chronicles-collection/

https://corkfolklore.org/bailiuchan-cuntais-covid-19/
The People's Archive project will be outlined at a free online roundtable discussion entitled 'Social Distancing and Oral History' event organised by the Oral History Network of Ireland on Friday 19 June 2020, from 1.30-3pm.
Information on the event is available here: https://www.oralhistorynetworkireland.ie/events/social-distancing-and-oral-history-an-online-panel-discussion/
CFP's Research Director Clíona O'Carroll is one of the three speakers, along with Ida Milne (Carlow College), who has carried out extensive research on the Spanish Flu in Ireland and worldwide, and Olivia Dee from Newcastle University.
The Cork Folklore Project (CFP) was founded in 1996 and is a non-profit community based organisation, who partners with the Department of Folklore and Ethnology, UCC and the Northside Community Enterprises.