News 2022
News 2022
UCC Arboretum celebrates National Tree Day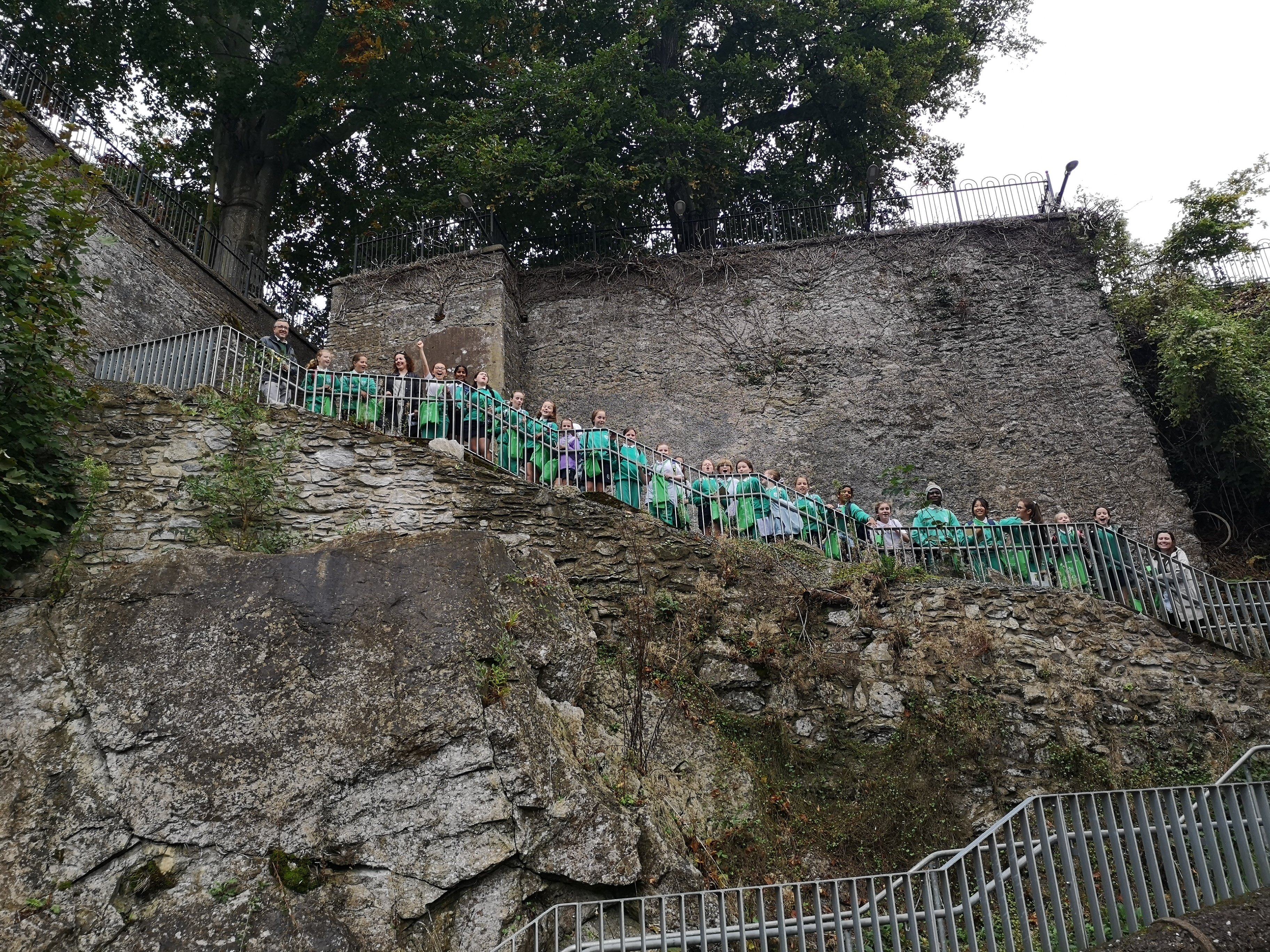 Thursday 6th October is National Tree Day in Ireland and school visits to the UCC Arboretum were organised by the Tree Explorers project.
Students from St. Catherine's National School in Bishopstown visited the UCC Arboretum today to help celebrate National Tree Day. The UCC event was organised by the Tree Explorers project which is funded by Science Foundation Ireland (SFI) to engage diverse groups with STEM through the UCC tree collection.
With 2,500 trees on campus representing 130 different species, the collection offers a wealth of opportunity to engage visitors with the scientific, historic and cultural aspects of plants and trees. The team, Dr Eoin Lettice, Dr Barbara Doyle Prestiwich and Emma Hutchinson, are based at the School of BEES and have been running tours and other events as part of the project since 2019.
National Tree Day is an inititative of the Tree Council of Ireland.
To find out more about the UCC Arboretum and the activities of the Tree Explorer project, see the website: https://www.ucc.ie/en/arboretum/