News 2022
News 2022
School of BEES Annual Research Day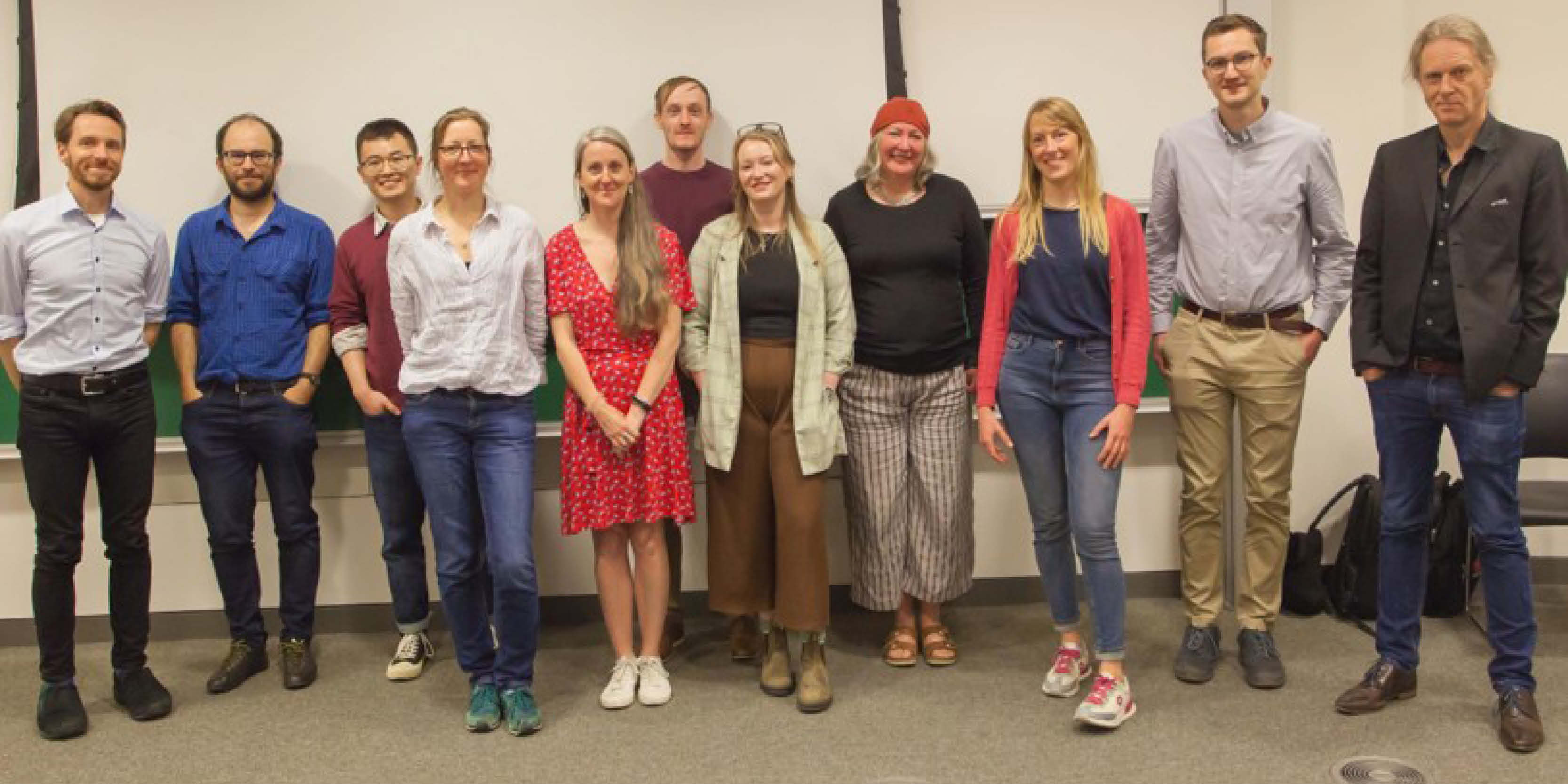 The School of Biological, Earth, and Environmental Sciences (BEES) recently hosted their annual Research Day. This was a day to celebrate the achievements of the School's postgraduate students and postdoctoral fellows. It was also an opportunity to welcome new staff to the School.
Prizes awarded on the day included the Education and Public Engagement Prize, three Delap Prizes, and the Tom and Mary Cross Prize.
The recipients were:
Education and Public Engagement Prize – Ms Linda Lyne for her education and outreach project on Iveragh Lizards www.ecomuseumlive.eu
Delap Gold Prize for Postgraduate Research Paper – Ms Samantha Ball for her paper Runway roadkill: reviewing mammal strikes with aircraft
Delap Silver Prize for Postgraduate Research Paper – Ms Sara Albuixech-Marti for her paper on Connectivity dynamics in Irish mudflats between microorganisms
Delap Bronze Prize for Postgraduate Research Paper – Ms Larissa Macedo Cruz de Oliveira for her paper on 3D Classification of Cold-Water Coral Reefs
Tom and Mary Cross Prize for Postdoctoral Research Paper – Dr Aude Cincotta for her article in Nature Pterosaur melanosomes support signalling functions for early feathers
It was also a day to welcome new staff members to the School, as they elevator pitched their research interests – a stepping stone to inspiring future interdisciplinary research projects.
In addition, Julie O'Donoghue, Office of the Vice President for Research, conducted a workshop on Sustainable Development Goals (SDGs) and mapping the school's research outputs, as part of a university wide project.
The School of BEES would like to thank the inspirational presenters and speakers and they look forward to the next Research Day.
Find out more about student prizes at the School of BEES