News 2022
News 2022
Cork Carnival of Science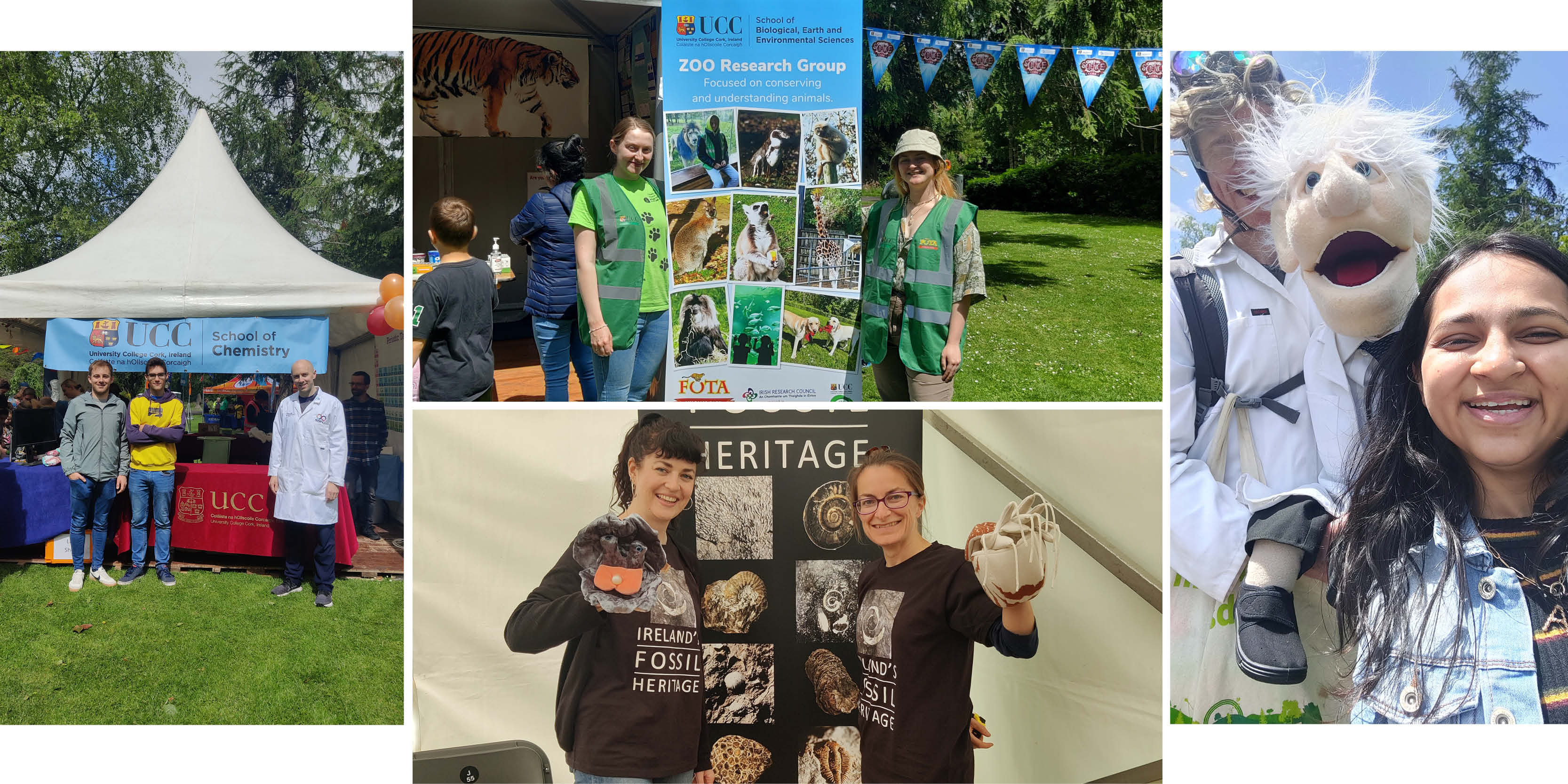 Thanks to our College of Science, Engineering and Food Science staff and students who participated in the Cork Carnival of Science recently. The event was held at Fitzgerald Park and featured family-friendly experiments, interactive activities, garden games, street cuisine and live demonstrations.
The initiative was supported by Cork City Council and Science Foundation Ireland, and organised by the Lifetime Lab at Old Cork Waterworks. Thousands of visitors attended this national and international celebration of science over two days on 11th and 12th June.
Activity stands were provided by UCC's School of Chemistry, School of Biological, Earth and Environmental Sciences (BEES), the Tyndall National Institute and other Cork based organisations. Hands-on workshops were offered by Cell Explorers, Learn it LEGO Education and other leading Irish research and innovation science centres.
The Cork Carnival of Science included Big Top shows from RTE's science show Lets Find Out "Mark the Science Guy" and Science Magic from W5 Belfast with Simply Science and Eureka Edinburgh.
Marquees from companies such as Analog Devices featured interactive exhibits and challenges, there was a journey into space with Blackrock Castle Observatory and a walk with dinosaurs with Naturally Wild.
Find out more about Cork Carnival of Science