News 2020
News 2020
School of BEES launches new Strategic Plan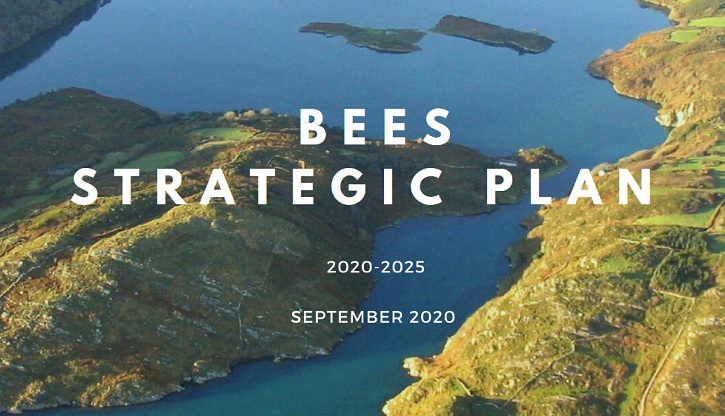 The School of BEES has launched its new strategic plan.
The plan, which will be in place until 2025, contains a set of 9 goals, underpinned by 68 actions, to advance the school mission over the next 5 years.

Through the implementation of these actions, the School of BEES will maintain and advance its standing as an internationally recognised centre of excellence for research and learning in the natural sciences.

In launching the Strategic Plan, Head of School Prof. Andy Wheeler outlined its purpose: "Under 9 priority goals with actions, this plan sets out a 5 year roadmap to improving the functioning and performance of the School. We articulate a School vision to complement our Mission Statement, realign our Research Themes and provide a snapshot of the School."

"I would like to thank all in the School and especially those School committee members who have realised this plan and I look forward to working with you all to put this in action", said Prof. Wheeler, "It makes me very proud to be part of such a great team and School with such vitality and purpose, to share in our achievements which I know will grow as this plan evolves".
Download the new Strategic Plan at the link below:
School of BEES Strategic Plan 2020-2025
At a glance: School of BEES activities in numbers*
*Data as of July 2020