News 2015
News 2015
MSc Marine Biology students gain ship time experience aboard RV Celtic Voyager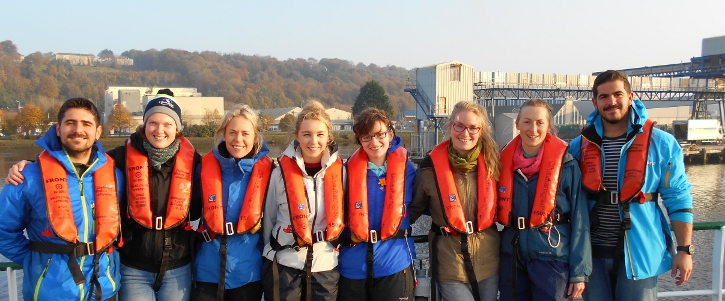 Last Monday and Tuesday the MSc Marine Biology students got ship time training aboard the RV Celtic Voyager with Dr Rob McAllen and Prof. Emer Rogan.
Leaving Cork harbour each day the students undertook a number of different sampling activities down the estuary and to the open sea including Day grabs, scallop dredges, beam trawls, CTD and seabird and mammal surveys.
This experience is invaluable training for the students of working on research vessels and we would like to thank the Marine Institute and the Master and crew of the RV Celtic Voyager for their help and good humour during the two days training course.
More images of MSc Marine Biology students aboard the RV Celtic Explorer - gaining ship time experience. pic.twitter.com/tI6VxABO7D

— School of BEES, UCC (@uccBEES) November 9, 2015