Daniel Moloney
Daniel Moloney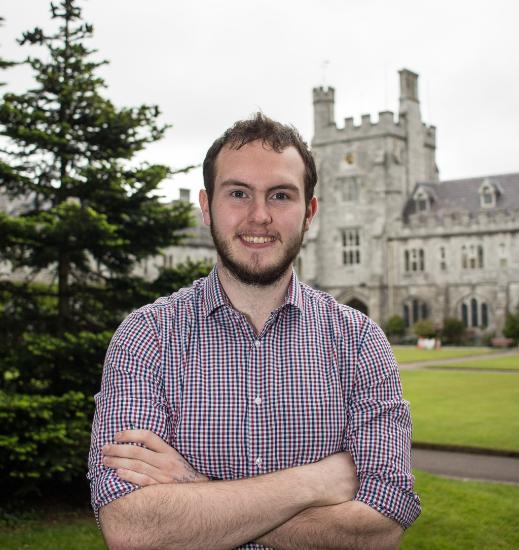 Contact Details:
School of Biological Earth and Environmental Sciences
danielmoloney@ucc.ie
353 21 490 4650

Daniel graduated from UCC in 2019 with a BSc (Hons) in Zoology. His areas of interest include ethology, spatial ecology and conservation. From 2019-2021 Daniel worked as the UCC Clubs' Executive President. During this time, he chaired the governing body for UCC clubs and was responsible for overseeing areas such as finances, health and safety, event planning and training for club committee members. Daniel also spent two years as a director on the board of the Mardyke Arena LLC and sat on multiple University committees including the committee reviewing the governance structure and policies of student representation in the University.
Daniel has just received an Irish Research Council Enterprise Partnership Scheme Award in conjunction with Fota Wildlife Park to begin his PhD research at UCC. His research over the next four years will investigate variables of captivity that can impact the welfare of cheetahs (Acinonyx jubatus), at Fota Wildlife Park. This will include monitoring visitor numbers, noise levels, behaviour and movement of the cheetahs. The aim of the research is to understand the needs of cheetahs in captivity to maintain optimum welfare. Additionally, Daniel's research will ensure the continued success of the conservation breeding programme that Fota Wildlife Park.
Daniel will also collaborate with Fota on their current research project on Ireland's rarest species of native amphibian, the Natterjack Toad (Epidalea calamita). Natterjack toads are raised in captivity at Fota and released back into the wild to increase wild populations and prevent one of our endangered species from going extinct. Daniel will track the movements of the toads after release and investigate their rates of survival and reproduction. He will also evaluate if the toads migrate between locations or stay close to their point of release.
Finally, Daniel will examine the movements of the Rothschild's Giraffe (Giraffa camelopardalis rothschildi), Grant's Zebra (Equus quagga boehmi) and Scimitar-horned Oryx (Oryx dammah) in the large paddock enclosure at Fota Wildlife Park.
The overall purpose of this innovative research is to bridge the gap currently existing between animal behaviour research and movement ecology.