2015
2015
The Visual and the Textual in a Painting of El Greco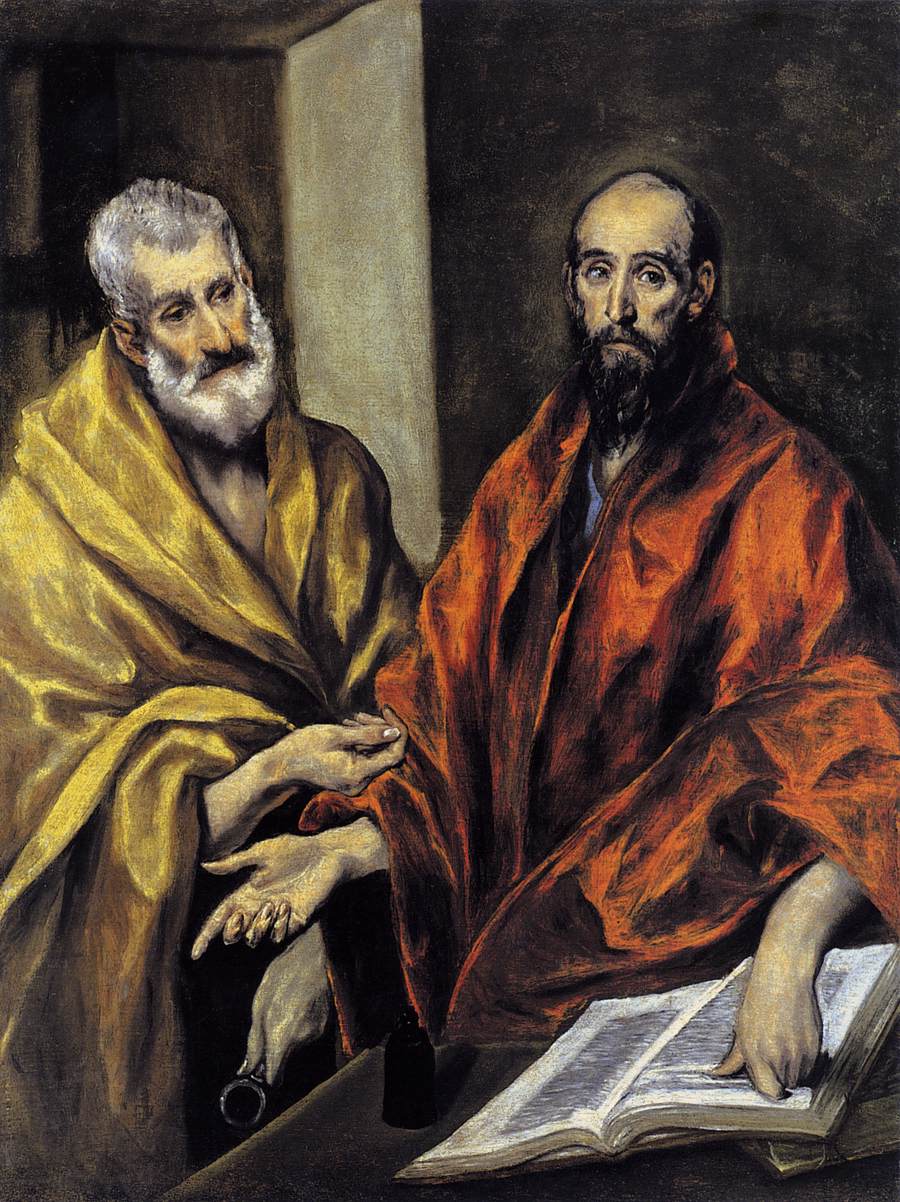 Friday 13th March, 4:30 p.m - O'Rahilly Building, ORB 1.24
DEPARTMENT OF SPANISH, PORTUGUESE AND LATIN AMERICAN STUDIES
SCHOOL OF LANGUAGES, LITERATURES AND CULTURES
DEPARTMENTAL RESEARCH SEMINAR
The Visual and the Textual in a Painting of El Greco
Speaker: Professor Terence O'Reilly (UCC)
Friday 13th March, 4 p.m.
O'Rahilly Building, ORB 1.24
The Seminar will be followed by a Reception
All welcome!
El Greco's painting of Saints Peter and Paul in the National Museum of Stockholm is one of three on the subject that he composed between c.1587 and c.1608. It portrays the meeting of the two men in Jerusalem recorded in the Acts of the Apostles. The paper will consider the connections in the work between the visual and the textual by examining two details of its iconography: the enigmatic background scene and the open book in the foreground. It will argue that these features are designed to bring to the viewer's attention specific passages in the letters of St Paul, and it will explore the connotations that the passages in question had for El Greco's contemporaries in Toledo.