2015
2015
Postgraduate Seminar: Pedrolo Digital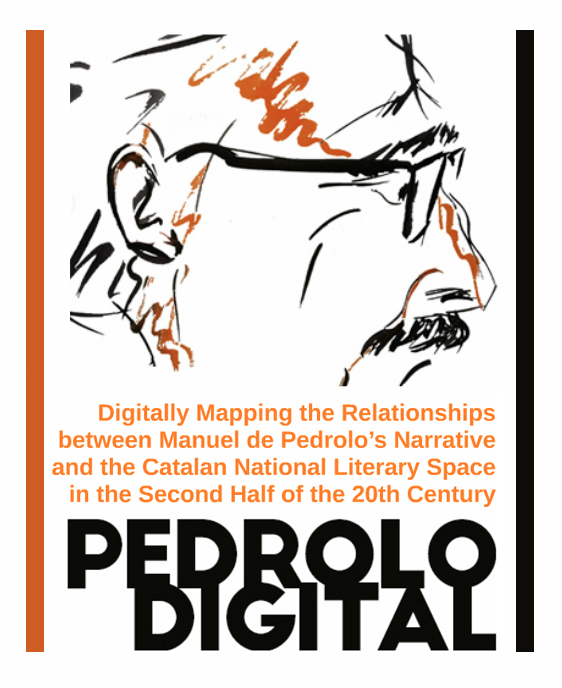 Friday 27th February, 4 p.m – ORB 1.24
DEPARTMENT OF SPANISH, PORTUGUESE AND LATIN AMERICAN STUDIES

SCHOOL OF LANGUAGES, LITERATURES AND CULTURES

DEPARTMENTAL RESEARCH SEMINAR



'Pedrolo Digital': Digitally Mapping the Relationships between Manuel de Pedrolo's Narrative and the Catalan National Literary Space in the Second Half of the 20th Century


Speaker: Pedro Fernàndez (UCC)


This project aims to examine and represent the relationship between Catalan writer Manuel de Pedrolo's production and the post-Civil War Catalan literary space through the creation of a digital platform comprising a literary-historical map, online database and digitised archive of his original works and translations.

The main focus of this representation will fall into three areas, the first mapping the ways in which national space is represented in his oeuvre, the second analysing the –critically controversial – treatment of gender in his works, and the third to place his output in relation to a wider European literary landscape through innovative computerized analysis of the relationship between his translations and his original works.

The project objectives will be achieved through the digitalisation of the complete works of the author by means of a groupsourcing initiative, aimed at both Secondary Schools in Catalonia and European Universities in which Catalan is taught as a second language. The corpus will then be analysed through techniques and tools provided by the field of computational linguistics, with the objective of assessing to what extent these themes are reflected in his works and how they fit into the Catalan national space.

The final outcome of this project will be to exhibit the findings of this analysis through a digital space in which the contribution of this author to the construction of the Catalan literary space is showcased and exemplified through his digitized works and their relationship to the abovementioned themes. This will promote dialogue and discussion within a research community that will be invited to engage with the project directly, thus opening a path to explore dynamic ways of transmitting and disseminating cultural heritage through the use of open source content, adding a didactic dimension to the project.