2015
2015
2015. March. 16th.Galician Film Cycle: Third Movie Monday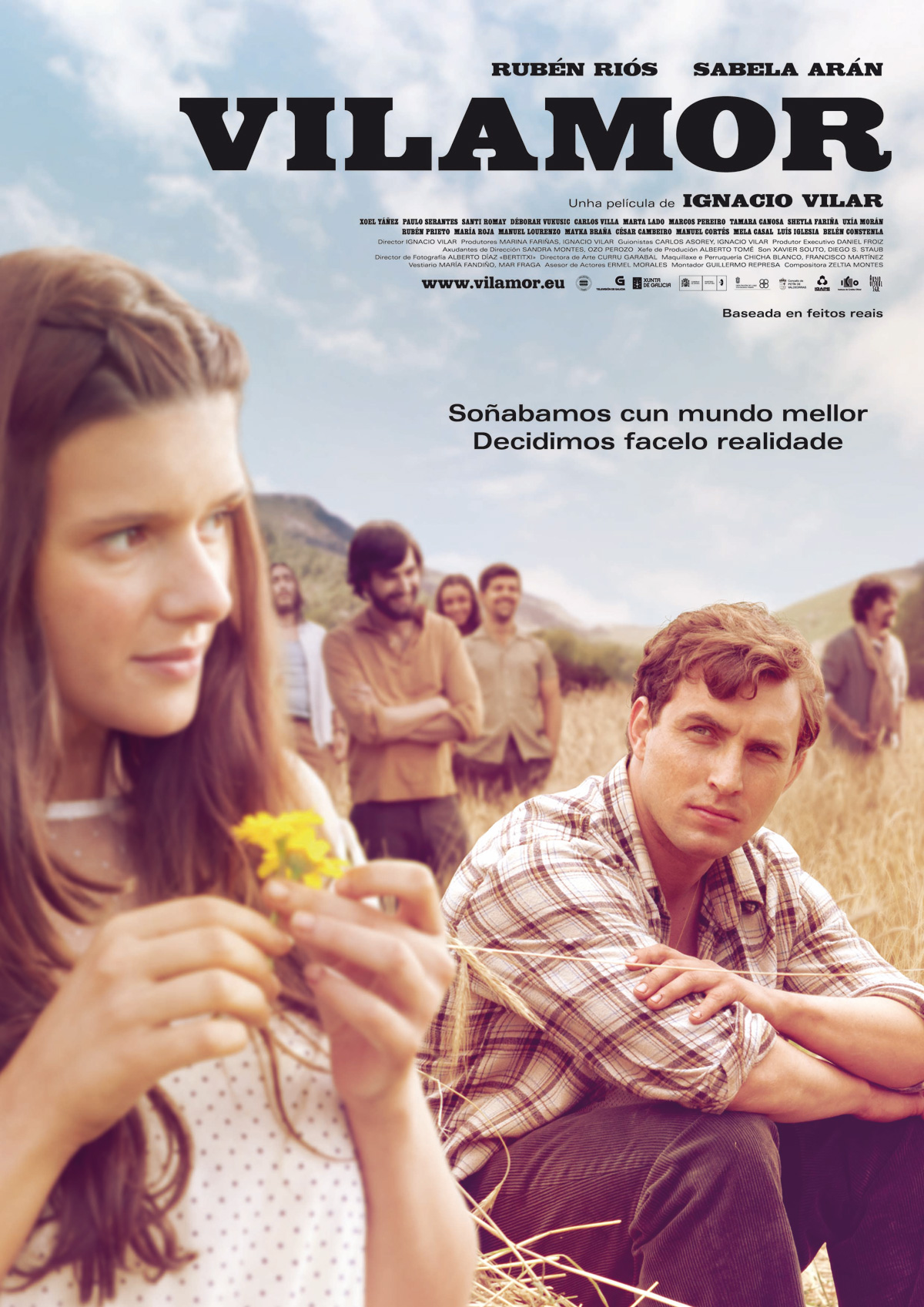 Monday March the 16th – Kane Building B10A – 18:30 h
The Irish Centre for Galician Studies and the Department of Spanish, Portuguese and Latin American Studies are delighted to present the third of the movies in the Galician Cinema Cycle:


VILAMOR
Ignacio Vilar (2012)
(Movie in Galician with English subtitles)
Monday March the 16th – Kane Building B10A – 18:30 h
Vilamor– The film
Year 1976: Breixo, a man from a small village in the mountains of Lugo, meets a commune in the village of Vilamor. Seduced by an alternative way of living, he decides to help the newcomers to revive the village. However, not all of them seem to be destined to live their dream of freedom...
Ignacio Vilar
Ignacio Vilar was born in 1951 in Petín de Valdeorras, Ourense, Galicia, Spain as Xosé Ignacio Vilar Díaz. He is a writer and director, known for Pradolongo (2008), Vilamor (2012) and A Esmorga (2014). In 1991, he started, with Marina Fariñas, the production company Vía Láctea Filmes, with which he begins a prolific production of documentaries, documentary series, short and feature films. He has shown his commitment with Galician culture in works such as A vangarda Histórica Galega (2001) and A aldea, o antigo e o novo (2002)
All welcome!