Post-doctoral Researchers
Post-doctoral Researchers
Dr Ashling Murphy
Dr. Ashling Rosanna Murphy is a Registered General Nurse, who has worked in both the acute and community sectors. She obtained her Bachelors of Science (BSc) from University College Cork (UCC). Following this, she undertook a funded PhD within the School of Nursing and Midwifery, UCC. Since completing her PhD, which focused on supportive relationship in breast cancer, Ashling has worked on both national and international research projects. She is also a member of the ECASP research group. Ashling works as a Postdoctoral Researcher on the team and has a keen interest in enhancing nursing standards, practice and education. She is mainly responsible for the management of the acute floor setting within the project.
Email: aisling.murphy@ucc.ie
Dr Noeleen Brady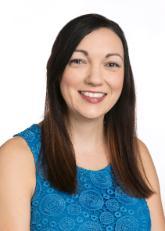 Dr Brady graduated from NUI Maynooth with a BA in Psychology in 2009. She then commenced her PhD in the Psychology Department in Maynooth University which she completed in October 2013. This project focussed on the effect of ageing on memory and afforded her valuable research and analytical skills. Following this, Dr. Brady joined the Department of Psychology at Liverpool Hope University as a Post-Doctoral Teaching Fellow. She then returned to Ireland and joined the Centre for Gerontology and Rehabilitation in University College Cork as a Clinical Research Support Officer in January 2015. During this time, she gained invaluable experience in the clinical setting, working with health care staff and patients. Subsequently, she began working as a postdoctoral researcher in the School for Nursing and Midwifery in UCC on the Safe Nurse Staffing research project under the direction of Professor Drennan. This project has addressed queries on staffing in Ireland and influenced policy maker's decisions. She is responsible for the overall management of the research element of the project along with collecting, managing and analysing data.
Email: noeleen.brady@ucc.ie