Welcome to PsychSlam 2023!
Are you a TY student interested in psychology and science communication?
Would you like to learn more about how psychologists understand how people think, behave, and feel?
The PsychSlam competition organised by the School of Applied Psychology UCC gives TY student teams the opportunity to research a topic in Psychology and present their findings in a 6-minute PowerPoint presentation.
Key Dates
October 31st
Registration Portal Opens
December 1st
Deadline for Registration for Competition
December 9th
Science Communication Training in UCC 10am - 2pm
February 24th
PsychSlam at UCC
Participating teams gain experience in teamwork and science communication, and build connections with other students, researchers and psychologists.
All teams will receive detailed guidance and support, including an in-person training session on how to prepare their talk, the topics, and resources they can use to put their talk together.
Every year, students tell us that they have a wonderful experience learning about psychology and research, as well as how to present information to audiences in an informative and engaging manner (read more in the Student Teams Feedback).

Our Team
The event is led by Dr Samantha Dockray, Dr. Gillian Murphy, Ms. Sinead Kelleher and Dr Marica Cassarino.
The PsychSlam Team are members of several research networks and groups, as well as a range of science communication activities including:
Psychslam Interns and Volunteers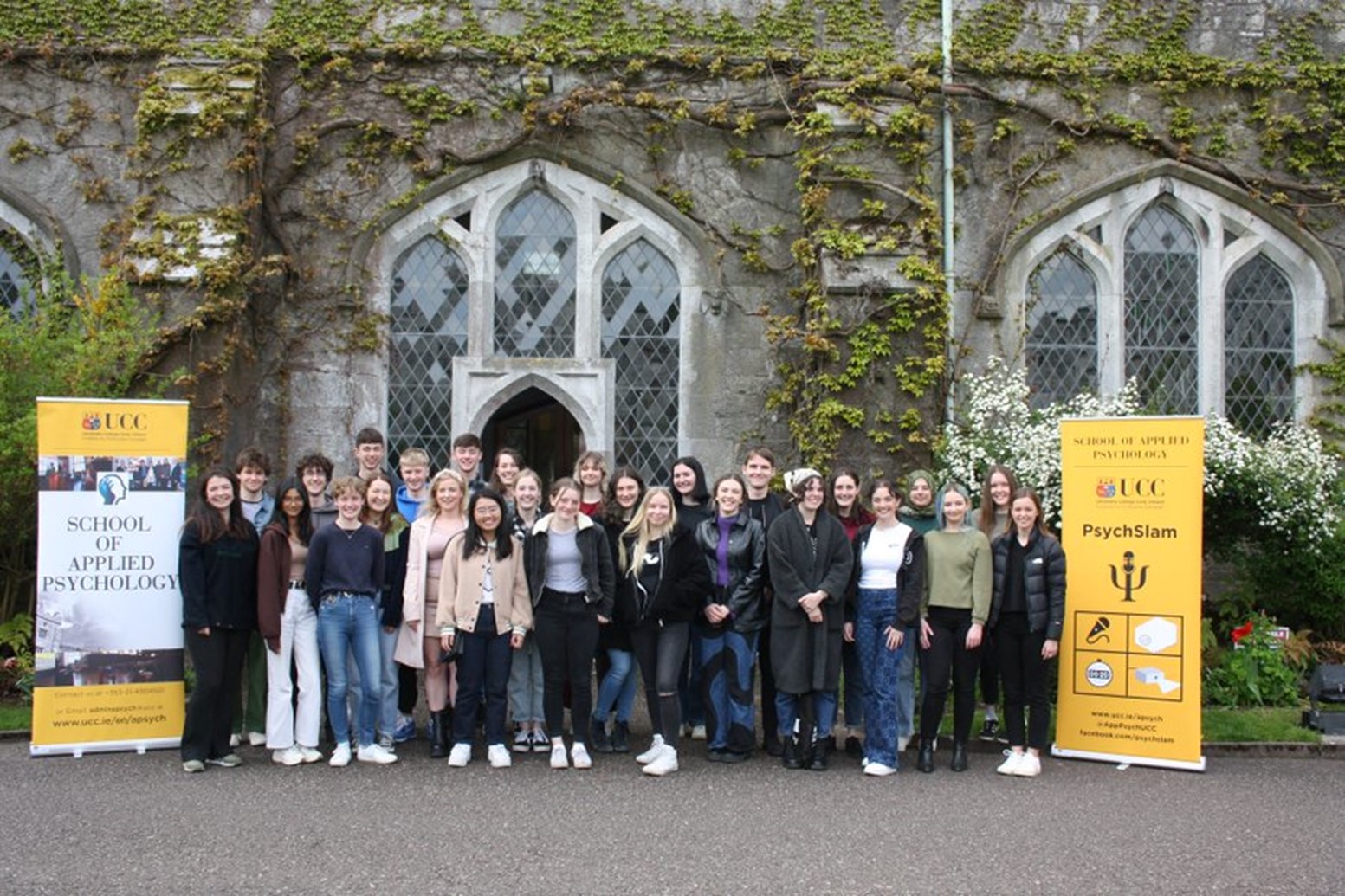 Every year, student interns and volunteers from the School of Applied Psychology play a crucial role in welcoming and supporting the TY teams during training and the PsychSlam final.
TY students will have a chance to meet our students and learn more about studying Psychology in our BA courses in Applied Psychology and Psychology and Computing in UCC.