Barry O'Donoghue
Barry O'Donoghue
Biography
| Name | Position | Address | Telephone | E-mail |
| --- | --- | --- | --- | --- |
| Barry O'Donoghue MAgrSc, BAgrSc | PhD Student | National Parks & Wildlife Service, Merchant's Quay, Kilrush, Co. Clare. | 353 (0)65 905 1640 | barry_o'donoghue@environ.ie |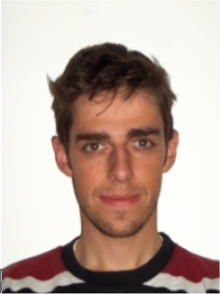 Barry Gerard O'Donoghue is from a background of both nature conservation and farming in Tralee, Co. Kerry, giving him in depth knowledge of the factors concerning conservation of the Hen Harrier in Ireland, a bird which he has grown up watching.
Barry went to school at Listellick National School Tralee and Moyderwell Secondary School, Tralee. He completed a first class honours Bachelor of Agricultural and Environmental Science in National University of Ireland, Dublin in 2003, and in 2004 was awarded his Master's Degree for research on the Hen Harrier under the supervision of Professor John Whelan also at National University of Ireland, Dublin (UCD).
Immediately after, Barry realised a life long ambition to become a ranger with the National Parks and Wildlife Service. Having a choice of positions throughout the country, he chose South and West Clare as his ranger area and is thoroughly enjoying the landscape, wildlife and community spirit there. He is a crew member with Kilrush RNLI Lifeboat and co-ordinates the West Clare Wildlife Club (www.wcwc.ie).
Publications:
Irwin, S., Wilson, M.W., Kelly, T.C., O'Donoghue, B., O'Mahony, B., Oliver, G., Cullen, C., O'Donoghue, T. & O'Halloran, J. (2008). A note on the breeding biology of Hen Harriers

Circus

cyaneus in Ireland.

Irish Birds

8: 331-334.