RNAMEDs
RNAMEDs

About Us
RNAMEDs (rnameds@ucc.ie)is devoted to developing innovative technologies to address key challenges facing the development and non-viral delivery of nucleic acid therapeutics. The group is composed of an international team of eminent researchers, with expertise across a wide range of areas relevant to nucleic acid therapeutics.
Click on the following links to find out more information about our research in nucleic acid delivery, the supporting expertise and formulations technologies within the group, our education and training offerings in the areas of advanced therapies, and profiles of our Principal Investigators. Follow us on Twitter and LinkedIn to get up-to-date information on our exciting current activities and news.
Future Medicines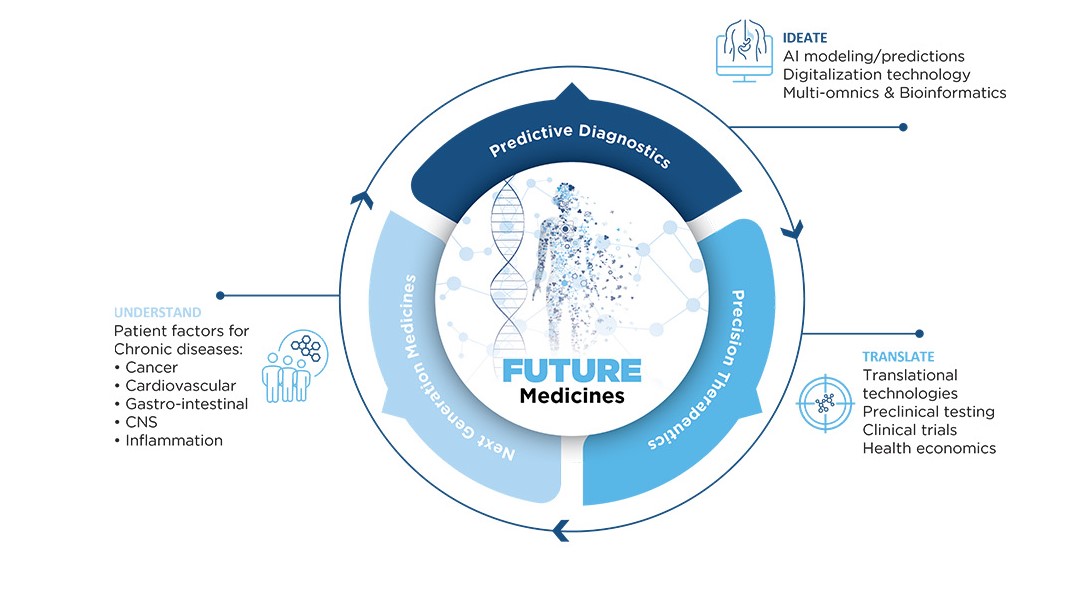 Very exciting news with the launch of University College Cork Future Medicines. World leading scientists, engineers and clinician investigators will collaborate to deliver high-impact, transformational, next generation medicines to meet unmet medical needs. There are 11 academic posts being recruited as part of this initiative, with more details available on the Future Medicines webpage.
Previous/Current Collaborators