News
News
UCC PhD Candidates among prize winners at Annual Meeting of the Irish Association of Pharmacologists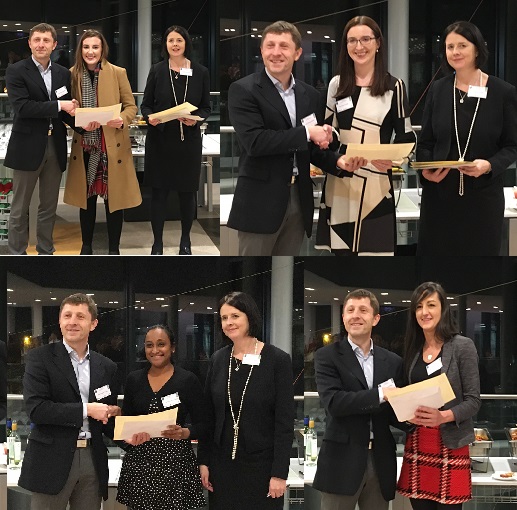 Congratulations to Jacinta Walsh PhD candidate at the Department Pharmacology & Therapeutics, and Elaine Enright PhD candidate at the School of Pharmacy who were each awarded the Young Investigator Award for Best Poster and Best Oral Presentation respectively at the Irish Association of Pharmacologists Annual Meeting on 24th November 2017.
Also pictured are Dr Catríona Dowling (RCSI) who was awarded the prize for Best Oral Presentation and Dr Husvinee Sundaramurthi (UCD Conway Institute) who won the award for Best Poster.
The Irish Association of Pharmacologists was set up in the mid-nineties to promote research and to create a forum for exchange and collaboration for scientists working in pharmacology and therapeutics on the island of Ireland.
This year's Annual Meeting of the IAP was hosted by UCD Conway Institute of Biomolecular and Biomedical Research on 24th November 2017.
The full proceedings for the meeting can be found at Full Programme Annual Meeting of Irish Association of Pharmacologists on 24.11.17.