Week One: UCC Starter Pack
Week One: UCC Starter Pack
Week One: UCC Starter Pack
This week we are going to look at some of the basic information you will need for the beginning of your UCC experience, we are also going to recommend some events that we think you may find of interest, suggest things to do, and give you guys a quick reminder of the up-to-date information in regards to Covid 19 guidelines.
What we will cover:
Getting to know the campus

Your Library tour

The Orientation Express

Computers and printing

IT Services

Student Card

Canvas

Travel and Transport
Getting to know the campus
UCC has one of the most amazing, beautiful, and expansive campuses in Ireland. It is really important, of course, that you familiarise yourself with the parts of campus that will be the most beneficial to you, such as the student centre, the Boole library, the IT labs, etc,. and of course where all of your different classes will be held.
However, just because you are not a Law student doesn't mean you can't go and look around Aras Na Laoi… You should love and appreciate your campus. First year can be overwhelming but use your first few weeks to get to grips with all the locations this campus has to offer, it is a great way to broaden the scope of your experience, and also to make new friends and connections from other departments beyond your own.
Our campus is a green campus, so please, try your best to keep your carbon footprint to a minimum. Use the litter facilities, bring reusable cutlery and drinking tupperware, and always respect the campus as a space shared by so many others.
Your Library Tour
Part of your orientation experience will have included a peer support led library tour. This is a friendly reminder that most students find the library an overwhelming place to begin with; there is so much to take in and digest in that first tour that sometimes you may feel as if you haven't taken it all in but never fear!! The library have the most amazing, friendly, and helpful staff on site to help you will all your library related queries. If the tour feels like lightyears ago or you haven't gotten one due to scheduling commitments, it is worth your while having a good (and quiet) look around. Familiarise yourself with the floor that you are likely to use the most, what is the study space capacity on that floor? Where are the toilets? the water-station? And most importantly, the charging points :)
No one expects that you do one tour of the library and become an expert, so use your first week to spend an hour or so exploring the library each day, just remember that while we want you to find your way just be respectful for those in there who may be in their final years and are more concerned with silence. Don't travel in packs with friends, keep your phone on silent, and make best use of experienced library staff.
The Orientation Express
A funny name but chosen as orientation can sometimes feel like the fastest and craziest ride of a lifetime like a bustling train railing you towards your final destination. It is natural that orientation feels as though it came and went in a blink of an eye and now you are being thrust into this entirely new world and wanting to understand and make the most of it all.
The point of Peer Support Leaders (PSLs) meeting you at the point of your orientation is to scaffold your relationship with Peer Support for the rest of the year. You will meet a whole group of the PSL team and hopefully we make your process of orientation as smooth as possible; that said our jobs don't end after you have had your tours and collected your student card, if anything that just marks the beginning. We want you all to feel free to reach out to your linked Peer Support Leaders at orientation of course but it should cement that relationship for the rest of the year and your PSL should reach out to you all within the first two weeks after orientation has ceased to arrange an either online or in person meeting depending on the demand and flexibility of schedules.
Orientation is an overwhelming process and feeling inundated is part of the course of transitioning into university life unfortunately, but hopefully Peer Support will have made this time more memorable and enjoyable for you all and showed you the level of support and engagement that you can expect for the rest of the year.
Computers and printing
There are a host of computer, IT and printing services available to all UCC registered students. In order to navigate the full host of services offered by Student IT we recommend becoming familiar with and bookmarking the Student IT services homepage https://www.ucc.ie/en/sit/
Computers are available throughout the Boole Library, the Boole Basement IT Labs and at various different locations throughout the campus and in your specific school and department, it is a good idea in your first week to familiarise yourself with the library computer locations, the laptop loan system at the library, the location and number for the Student IT helpdesk, and to query your nearest computer lab for your department.
The IT Services department manages the Open Access student print, copy and scan services. There are Open Access multi-function devices located in many of the Student IT Centres which allow students to print, copy and scan to email. All registered students will have a Student IT Account to log in to the Open Access PCs and print material. To release your print and copy jobs you will use your Student ID card and top up for the print and copy service through UCC Print; Scan to email is a free service.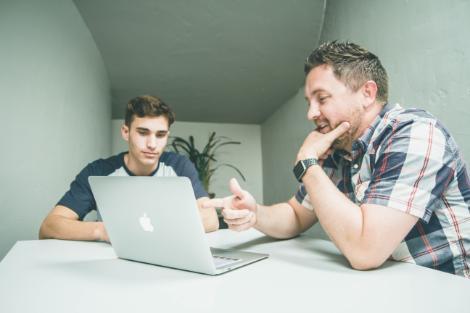 IT Services
The range of IT and online services offered by UCC is expansive and so in your first week we highly recommend getting familiar with all of the online services that are available free to use for UCC students https://www.ucc.ie/en/sit/online-services/
Not to mention IT services also offer free anti-viral protection for registered UCC students, if you want to find out more about this free service contact the IT helpdesk or look it up through the list of online services offered.
We would also like to draw your attention to the number of software packages that UCC students can avail of through their Umail account to use as part of their degree or course work. If you find that one of your modules requires downloading a specific online software or using a particular site, be sure and enquire whether this service is one of the many that you can download on your own device with the help of student IT and a login key.
Student Card
Your student card is the single most important asset you can possess for the entire duration of your degree and beyond, not solely because it contains vital information such as your student number and your course code, but it also acts as the key required to unlock the use of certain services and areas for example in order to sit an exam, to gain entry into the library, and to use the amazing facilities at the Mardyke Sports and Gym arena.
You will have received your student card at registration (if you didn't for some reason, it happens, please contact the admissions office). Once you have your card in your possession it is important to find a safe location to keep it and one where it will be readily available for you to use and access for the next number of years.
Some out of college social events require you to produce a valid student I.D, this is NOT a UCC affiliated practice. If you take your student I.D on a night out with you as a form of I.D or to gain access to an university-targeted event, then you do so at your own risk and you should take extra care to store it away safely once it has been used for the identification purpose. We do not recommend bringing your student card anywhere it does not need to be and that is just good practice as your I.D in the wrong hands also gives others access to your student number and course details, so always endeavour to protect your privacy.
This ID card will be for the duration of your programme of study and will be validated each year you progress through your programme.
There is no charge for a replacement if the card is broken due to normal wear and tear. Please note that you must bring the damaged/broken card to the counter in Student Records and Examinations Office, Floor 1, West Wing before a new card will be issued.
If a card is lost, there is a €20 charge for a replacement.
Canvas
Canvas is your interactive online learning space. It will show you tabs for all of your registered modules and it is where you can find out all information in regards to your classes. It is also home to the 'Success Zone', which can assist you in a number of different areas of student life across the coming year so don't be shy and take a good look around.
Lecturers, tutors, and even classmates may choose to contact you through Canvas so as a handy way of keeping track why not download the Canvas app on your phone so you can have it on the go. It's also handy if you fancy cramming reading in on the bus journey home, or waiting in line somewhere… It is literally learning at your fingertips.
Lecturers may also create discussion boards for your various classes in order for you to ask questions, discuss different topics, and interact with your peers. Again, this is designed to boost learning and get you all thinking critically, so be sure to engage with discussion boards when they pop up as lecturers will often check back and see who is active on them.
What's there to do on campus and beyond?
Some things to do beyond our immediate campus that you can do in your first week especially if this is your first time living away from home or you are an international student these are helpful tips and tricks from other students:
Locate your nearest supermarket, banklink, transport stops, barbers/hairdressers, medical centre (student health is located within campus), and any other facilities that you feel that you will need to know the location of before the need for this facility arises.

Immerse yourself in the local culture by visiting local recommended tourist locations (*hint our beautiful campus is one).

Visit the Glucksmann Gallery, it is there, on campus and a beautiful calming space to ground you in the first week.

If you're looking for a social outlet go and visit local social spots (and that doesn't necessarily mean pubs and clubs), you can also visit the student centre, the Mardyke Arena, or get yourself involved in clubs and societies as a way of rounding out your student experience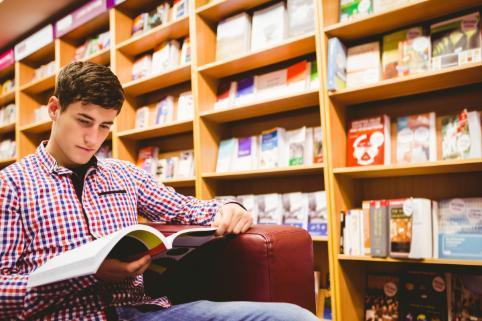 Things to do on your first week
We have contacted the main offices for student experience across campus and have collated some things to be aware that you can do or should be considering if the need arises to do so:
This year, the Student's Union is operating a food bank which will be run through the use of supermarket vouchers this year instead of physical food collection. Students can access it either by putting an application in through the Emergency Fund (https://www.cognitoforms.com/UniversityCollegeCork2/UCCStudentsUnionEmergencySupportFund202223) or by emailing the Welfare Officer at welfare@uccsu.ie. Successful applicants can then collect the vouchers from the reception in 54 College Rd.

Tuesday 27th of September sees the return of the 'Freshers Ball' which will be held in Cyprus Avenue with tickets available to buy on campus at €15 each.

There will be multiple food vendors and drink distributors on campus for your first week, so plenty of tasty choices for lunch.

The Laptop Loan Scheme will open from the 31st of August for any students who were not already aware of this and the Student Assistance Fund application opens from the 21st of September. It is often best to get your application to the student assistance fund in as soon as you possibly can as the applications can take some time to process and then release funds, so in short, be prompt if you are applying.

All of you should already be familiar but for those who aren't, be sure to go and check out the helpful and insightful 'Guide to Success' which has been collated by the First Year Coordinator this year. It helps students to navigate this transition into university and sets up good practice for the year ahead. Visit

here

to get more information.
Student Life and Covid19
We have now moved into the space of post covid regulations (finally) and mainly returned to an in-person campus but with that we are aware that covid is still something we all need to be vigilant and aware of. If you wish to wear a mask or any other PPE that is entirely your choice although most spaces now do not require you to wear a mask. Be sure to be respectful towards the choices of others and not be discriminatory based on any person's personal choices.
The university will always keep students up to date in terms of any health or wellbeing information including the changing of covid regulations and weather warnings so also keep an eye on your student emails for the most accurate information but if in doubt you can always refer to https://www.ucc.ie/en/emt/covid19/