2014 Press Releases
2014 Press Releases
Student Media we salute you!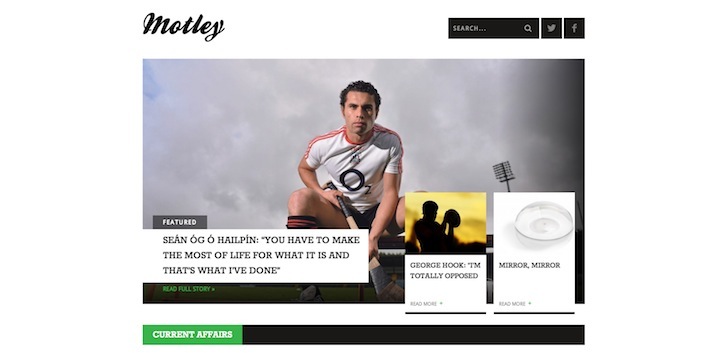 Many of UCC's student journalists, editors, producers and broadcasters are well on their way to becoming household names, having received welcome news of a 'Smedias' shortlisting or nomination.
Munster students from CBS Cork, Tralee Institute of Technology, Waterford Institute of Technology, University of Limerick and Griffith College have also been recognised, as well as students from other universities/ITs across Ireland ahead of the National Student Media Awards (more information here).
The awards, which are now in their 14th year and take place on the 9th of April in Dublin (Ballsbridge Hotel), form the annual centrepiece of a packed student media calendar.
Three UCC broadcasters are nominated under 'Iriseoireacht i nGaeilge Raidío' - Joann Theresa Maria, Feena Toibin and Aidan Baragry. UCC 98.3FM has been a popular outlet for students since 1995, entertaining and informing the campus and wider community. Previous student broadcasters at the station who went on to become known nationally include Jonathan Healy (Newstalk), Colm O'Sullivan (TodayFM), Karina Buckley (RTÉ), Dyane Connor (RTÉ/TV3/Newstalk) and Justin McCarthy (RTÉ), amongst others.
Motley Magazine has been nominated across six categories, including Magazine of the Year:
Dylan White - Nominated for Arts and Pop Culture Features Writer of the year and News and Politics Features Writer of the Year
Leah Driscoll - Nominated for Colour Writer of the Year
Luke Crowley - Holland - Nominated for Design and Layout of the Year
Kieran Murphy - Nominated for Web Design of the Year
The UCC Express has been nominated for Newspaper of the Year and in the People's Choice category, which is open to votes from the public until the night of the event. To vote, see http://bit.ly/1ougijt
Several of its journalists have also been singled out:
Stephen Barry, News and Deputy Editor is nominated for Sports Writer of the Year, with Barry Aldworth having been shortlisted in the same category
Design and Layout Editor Cathal O'Gara is nominated for Short Story of the Year
Editor Audrey Ellard Walsh was shortlisted for Journalist of the Year in the National Press category
Eoghan Lyng was shortlisted for Iriseoireach I nGaeilge (Scríofa)
For further details, contact smedias@studentmarketingnetwork.ie