2014 Press Releases
2014 Press Releases
String break! Orchestra to visit UCC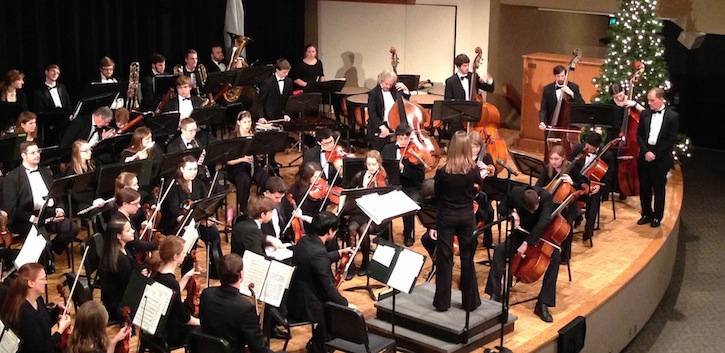 UCC staff, students and members of the public may want to tailor their lunch break slightly this Thursday from 1-2pm, as Indiana's Taylor University Orchestra plays a free concert.
The audience will be hoping it's a case of spring break rather than string break for the US-based orchestra on its first international tour, whose members are on the annual getaway from college made famous by American movies. It goes without saying that Vivaldi's 'Spring' from The Four Seasons features on the playlist, with the concert to be held in Devere Hall (Student Centre).
Taylor University Orchestra plans to perform selected masterworks of the symphonic repertoire written for full orchestra from each of the major historical periods. Organised by Gráinne Thompson, Events and Media Manager at Áras na Mac Léinn (Student Centre), UCC, the concert is open to the public, with everyone welcome to experience what will be beautiful and relaxing music.
Taylor University, founded in 1846, is one of the oldest evangelical Christian colleges in America. It is somewhat unusual in that 90% of its students live on campus, with 54,000 hours annually volunteered in ministry and community service. It has a presence in Ireland – a Taylor University campus center is located at Greystones, outside of Dublin.