2014 Press Releases
2014 Press Releases
'Revolutionary Decade Roadshow' goes to Killarney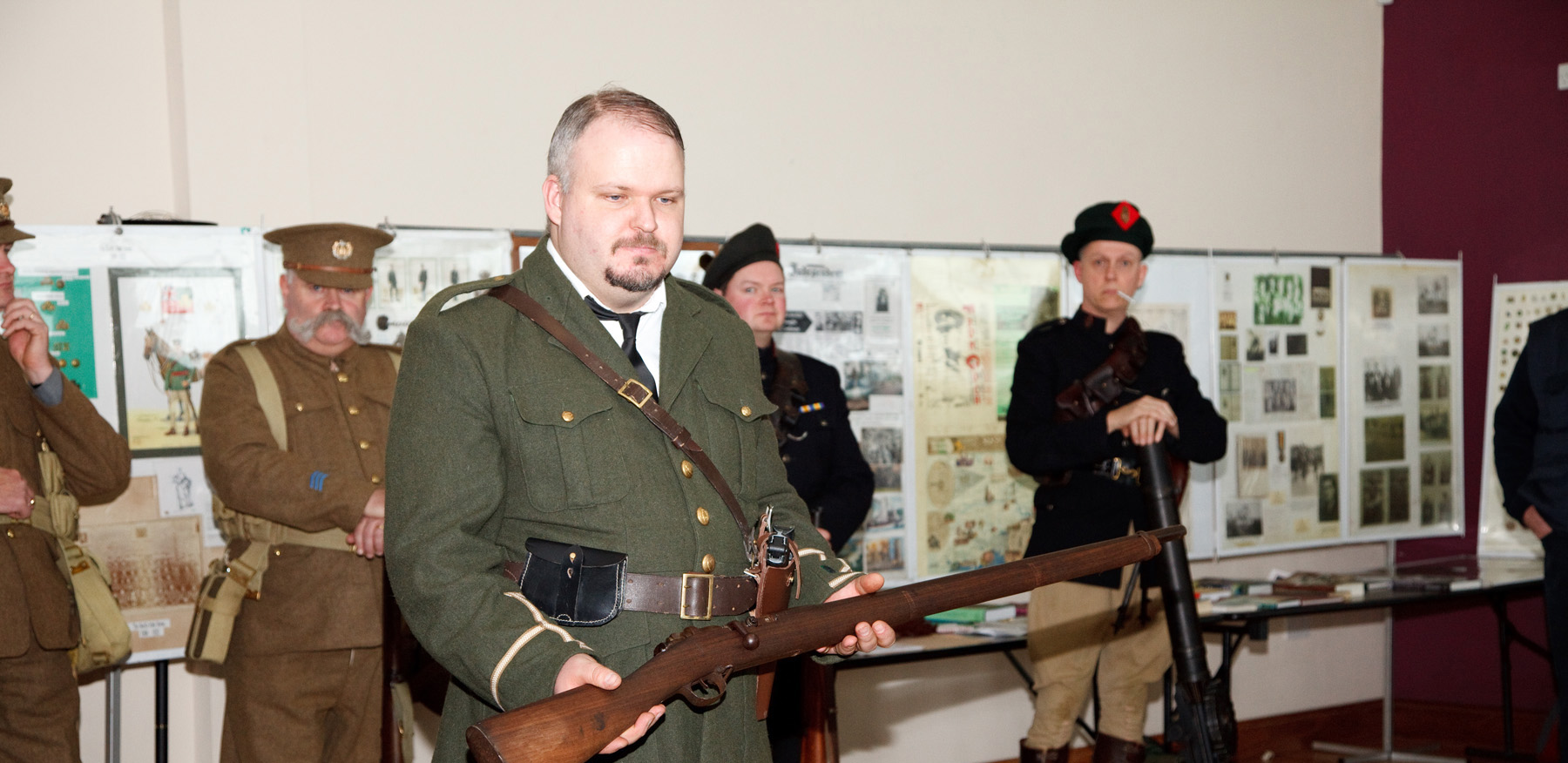 Anyone who has documents from the 'revolutionary decade' 1912-1923 is invited to meet to meet with professional archivists and expert historians in Killarney this Saturday (29 March).
The School of History, University College Cork, the Trustees of Muckross House, Kerry County Museum, and Kerry County Council are pleased to announce that the School House of Muckross House will host the 'revolutionary decade roadshow' on Saturday 29 March 2014, from 10.30am-3pm.
No pre-registration is required and the event follows on from the success of previous roadshows, which were held in Cork city and county, and which attracted international attention as a result of the discovery during them of the last known photographs of Michael Collins, taken just minutes before his death in west Cork on 22 August 1922. The historians and archivists are interested in documents eg official correspondence, private letters, diaries, pictures, etc.) stories, artefacts from this 'revolutionary decade' 1912-1923 .
The event is aimed at anyone who has an interest – whether personal or familial – in the history of the 'revolutionary decade' in modern Irish history which includes such defining events as the 1916 Rising, the First World War, and the War of Independence, and the great causes of the time, such as the labour movement and female suffrage.
Also present on the day will be a number of local & national historical groups with a particular specialism in this period, including the Irish Volunteers Commemorative Organisation, the Irish Labour History Society, the Irish Women's History Society, and the Western Front Association, among others. Members of the public can browse their exhibits, purchase commemorative items, register as members, and so on. Others stalls will offer for sale books relating to the period. Members of historical re-enactment groups, dressed in period attire, will also be present, as members of the IRA, Crown forces etc., and will deliver short talks 'in character' about their aims, their equipment, and so on. Finally, there will be a special participatory session devoted to younger members of the audience.
The event organisers say: 'The event is being organised in response to public demand following the first roadshow. We are very keen to emphasise that the event is not just for the public, but it is by the public, for it is they – their memories, their artefacts, their documents, their interests – who are the stars of the show. In many ways Kerry was one of the epicentres of the 'revolutionary decade' in modern Irish history, and it is no accident that many of the key individuals from that period haled from the county, or had connections to it. So we wish to invite all the residents of the modern county to come and talk with us, and with each other, about the role of the people of Kerry during those momentous years in the life of the county, and the country.'
The event will be opened at 10.30am by the Minister for Arts, Heritage and the Gaeltacht, Jimmy Deenihan TD.
For more information contact Gabriel Doherty in the School of History, UCC, at 021 4902783, or g.doherty@ucc.ie